Archive: 2 14 2019
Investing your free time in the interest of the hematology community and for patients can be a rewarding experience. Get to know some of the people that have actively contributed to EHA in the past few years and discover the impact of their contributions.
Meet Antonio Almeida, our February Volunteer of the Month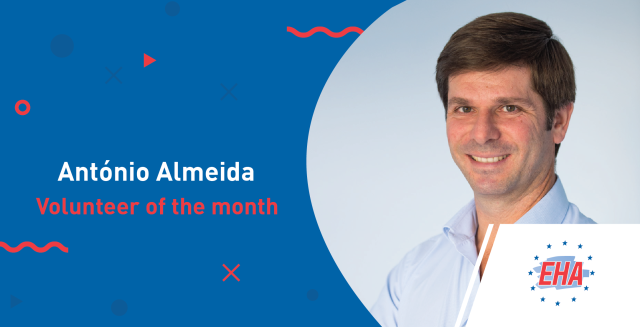 António Almeida, chair of the Curriculum Committee, is this month's Volunteer of the Month. Read his story to know what drives him to give back to hematology.
Read more