EHA2023 Hybrid Congress
The EHA2023 Hybrid Congress offers you an interactive, comprehensive program dedicated to clinical research and practice, basic and translational research, as well as important opportunities for collaboration with stakeholders in the field of hematology. The educational and scientific program will highlight state-of-the-art clinical practice, the latest findings in hematology research, and recent approaches on the diagnosis and treatment of hematologic diseases.
EHA is excited to welcome you live in Frankfurt, Germany from June 8-11, 2023. EHA2023 will also be live stream on the Congress platform from June 8-11, 2023. Then the EHA2023 Congress continues on virtually exclusively on the Congress platform during the virtual days from June 14-15, 2023. The Congress platform will be open until August 15, 2023.
Our board members, faculty, partners, sponsors, and support teams are already working at full steam on the preparations for the EHA2023 Congress.
A few words from Prof Elizabeth Macintyre, EHA President: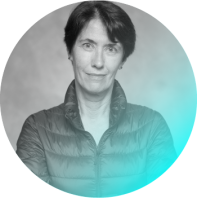 On behalf of the EHA Board, I would like to invite you to join us live in Frankfurt, Germany for the upcoming EHA2023 Congress. We look forward to meeting in person, sharing knowledge, and discussing the latest advances in hematology. The success of the Congress depends on your support and contributions and I take this opportunity to invite you to become an EHA member and join our vibrant community. This year, we have the opportunity to become a member while registering for the Congress. I really hope you will join us in-person and be part of the EHA2023 Congress. Mark your calendar for the redesigned Opening Ceremony, on Friday, June 9 at 11:30 in the plenary room.
A few words from Prof Konstanze Döhner, Chair of the Scientific Program Committee (SPC) EHA2023 Hybrid Congress: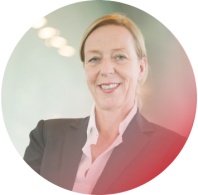 As Chair of the SPC EHA2023, I am very much looking forward to meeting you at out EHA2023 Hybrid Congress in Frankfurt, Germany. Together with the Scientific Program Committee, we are in the midst of preparing exciting programs for the Plenary Sessions, Education Sessions, Science-in-Focus and Hematology-in-Focus sessions, Oral sessions, Joint Symposia and more. The EHA2023 Congress will offer you a broad spectrum of various scientific topics, clinical and basic research, covering benign and malignant hematology. In addition, we are also creating a highly interesting program for the virtual days that we hope, you will participate in from June 14-15 on the Congress platform. One of the many highlights is the Poster Session on Friday June 9 at 18:00 bringing together clinicians, researchers and other stakeholders involved in hematology to take part in spirited discussions and debates on the latest data hematology research has to offer. We also hope to see you engaged on the Congress platform which will be available until August 15. See you soon in Frankfurt!