Kite and Gilead @EHA25 Virtual
Kite and Gilead @EHA25 Virtual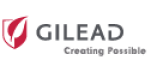 We are proud to support the first ever EHA25 Virtual congress. Please join us & leading experts to learn about the latest in cell therapies and COVID-19.
The first symposium webcast discusses CAR T-cell therapy in the time of COVID-19 – the ongoing challenges, successes and showing how patient management has been adapted. During these times it is not only important to protect our patients but also ourselves. In our second webcast we will highlight some of the approaches our experts are taking to ensure resilience and good mental health.
Please take the time to explore our booth, which includes highly relevant information on COVID-19 and showcases Kite's efforts in cell therapy.