COVID-19 Webinar Series
EHA is hosting a series of webinars focused on the care of hematology patients during the COVID-19 crisis. Each week, we will be collaborating with renowned hematology professionals, who will be sharing their experiences from various perspectives and addressing key questions.
Watch this space for updates on our upcoming webinars.
Webinar Session 1 (1 Apr 2020)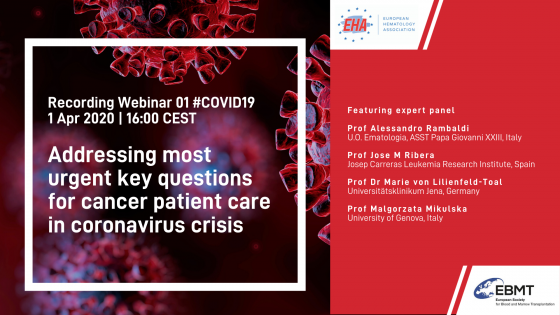 Addressing most urgent key questions in cancer patient care in coronavirus crisis.
Webinar Session 2 (9 April 2020)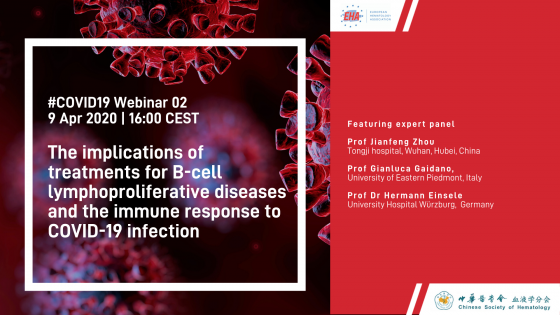 The implications of treatments for B-cell lymphoproliferative diseases and the immune response to COVID-19 infection
Webinar Session 3 (16 April)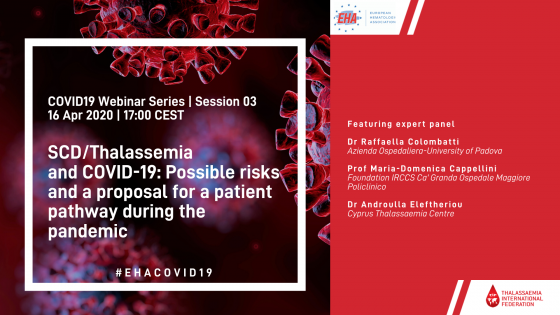 SCD/Thalassemia and COVID-19: Possible Risks and a Proposal for a Patient Pathway During the Pandemic
Webinar Session 4 (23 April)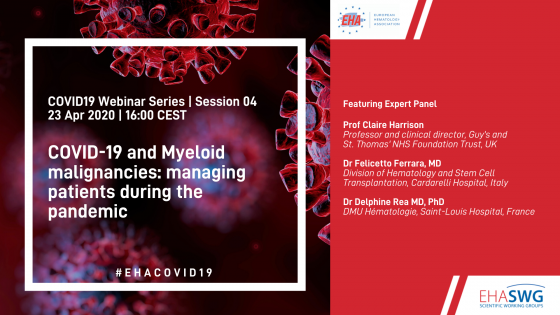 COVID-19 and Myeloid Malignancies: Managing Patients During the Pandemic
Webinar Session 5 (30 Apr)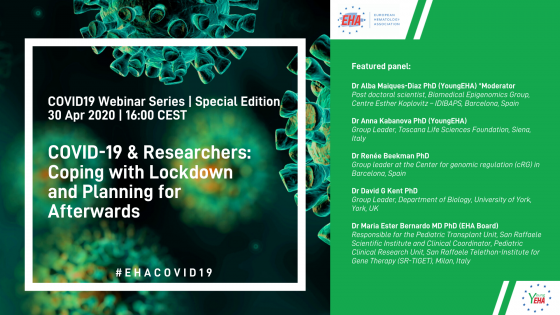 COVID-19 & Researchers: Coping with Lockdown and Planning for Afterwards
Webinar Session 06 (7 May)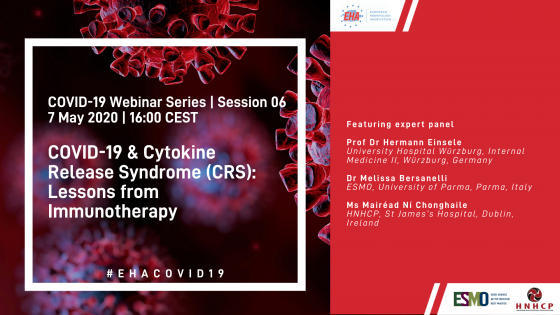 COVID-19 & CRS: Lessons from Immunotherapy
Webinar Session 07 (14 May)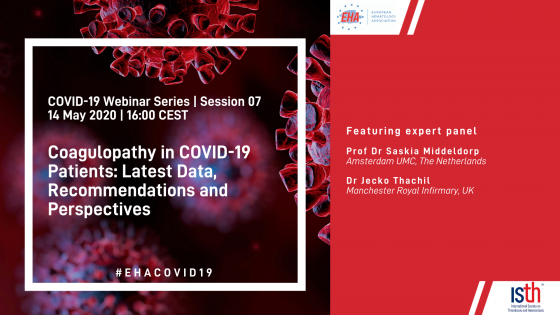 Coagulopathy in COVID-19 Patients: Latest Data, Recommendations, and Perspectives
Webinar Session 08 (20 May)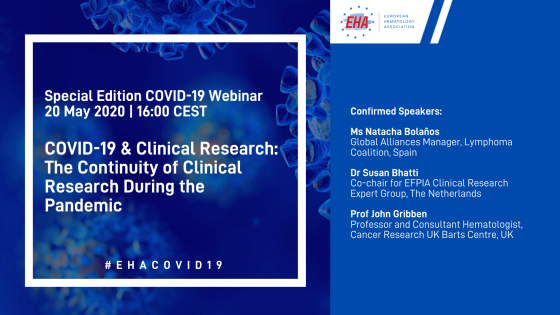 Special Edition Webinar on COVID-19 & Clinical Research:
The Continuity of Clinical Research During the Pandemic