COVID-19 Webinar Series
EHA hosted a series of webinars focused on the care of hematology patients during the COVID-19 crisis. In collaboration with renowned hematology professionals, who shared their experiences from various perspectives and addressed key questions you can find the recorded sessions below.
Webinar Session 1 (1 Apr 2020)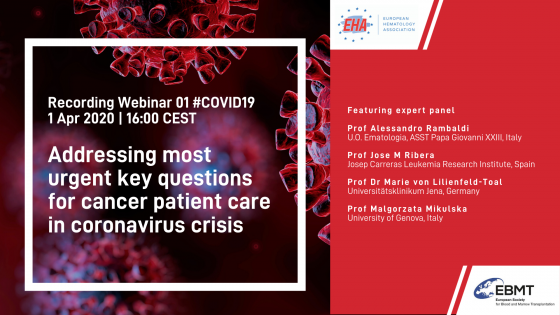 Addressing most urgent key questions in cancer patient care in coronavirus crisis.
Webinar Session 2 (9 April 2020)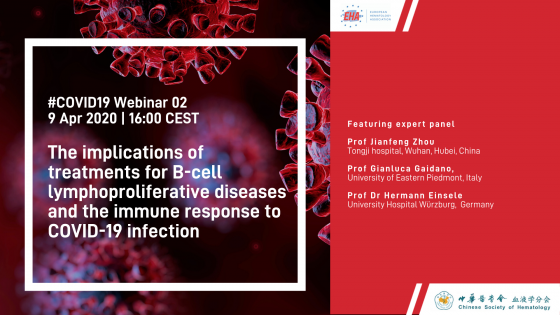 The implications of treatments for B-cell lymphoproliferative diseases and the immune response to COVID-19 infection
Webinar Session 3 (16 April)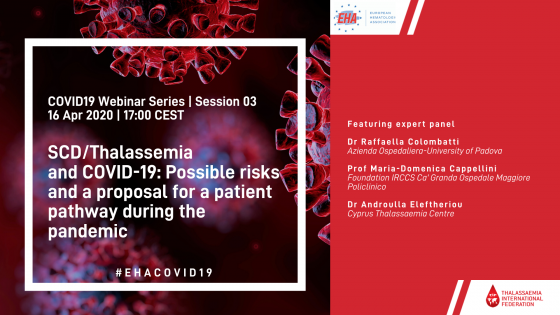 SCD/Thalassemia and COVID-19: Possible Risks and a Proposal for a Patient Pathway During the Pandemic
Webinar Session 4 (23 April)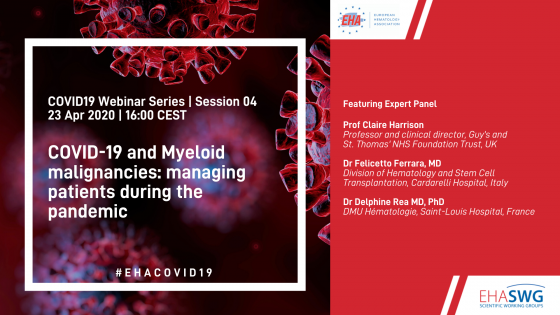 COVID-19 and Myeloid Malignancies: Managing Patients During the Pandemic
Webinar Session 5 (30 Apr)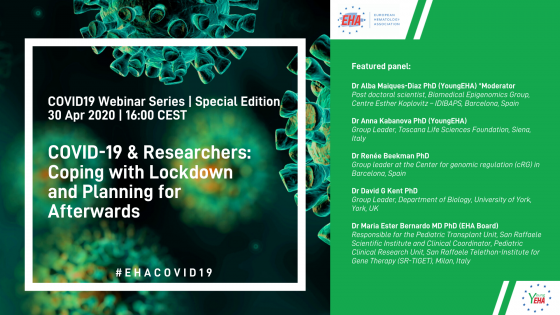 COVID-19 & Researchers: Coping with Lockdown and Planning for Afterwards
Webinar Session 06 (7 May)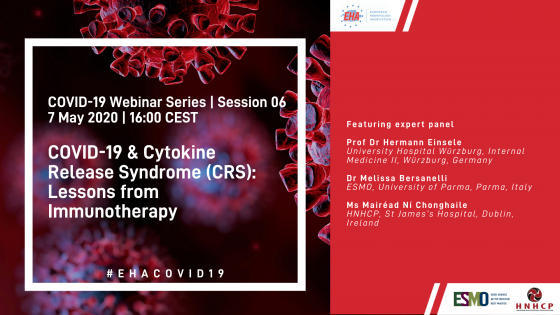 COVID-19 & CRS: Lessons from Immunotherapy
Webinar Session 07 (14 May)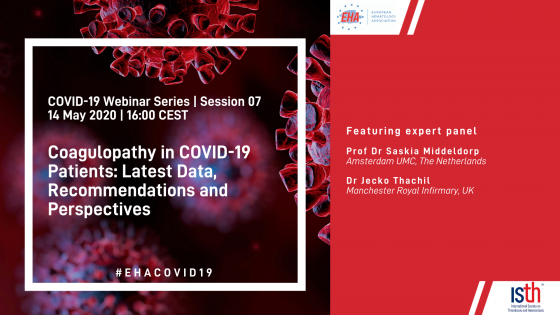 Coagulopathy in COVID-19 Patients: Latest Data, Recommendations, and Perspectives
Webinar Session 08 (20 May)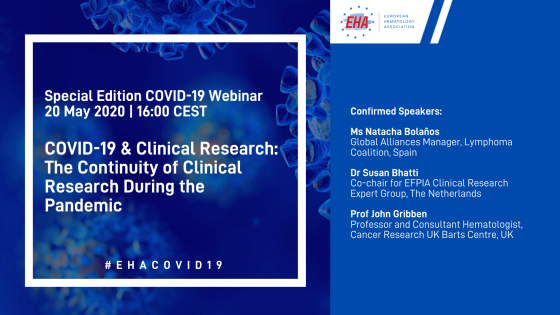 Special Edition Webinar on COVID-19 & Clinical Research:
The Continuity of Clinical Research During the Pandemic

HARMONY-EHA Webinar (4 Jun)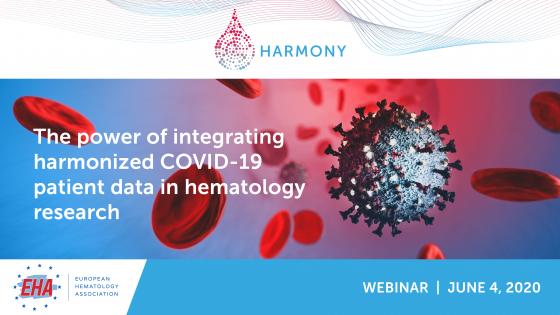 The HARMONY Alliance (in close collaboration with EHA) webinar on: The power of integrating harmonized COVID-19 patient data in hematology research.