EHA-HKSH Hematology Tutorial on Lymphoid Malignancies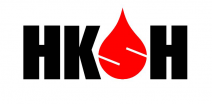 Dates: April 25-26, 2020
Location: Hong Kong
Chairs: G Gaidano, J Gribben, MF Law
In 2020 EHA will co-organize the first Hematology Tutorial in Hong Kong, together with the Hong Kong Society of Haematology (HKSH). In order to keep abreast of the state of the art knowledge and development in the field, the focus of this tutorial will be lymphoid malignancies.
SAVE THE DATE!
Target audience
Hematology trainees and fellows from Hong Kong and the Asia Pacific region.
Registration
The online registration for this hematology Tutorial will open soon.
Program
The program will cover the following topics:
Follicular B cell lymphoma
Aggressive B cell lymphoma
T cell lymphoma and Anaplastic large cell lymphoma
Hodgkin lymphoma
Chronic Lymphocytic Leukemia (CLL) and related disorders
Acute lymphoblastic leukemia (ALL)
CAR T cell therapy
NK cell lymphoma, EBV related lymphoma and PTLD
The full program is available here.
Venue
The meeting will be held at the Hong Kong Convention and Exhibition Center.
1 Expo Dr
Wan Chai
Hong Kong
EBAH CME Accreditation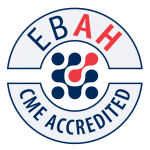 Tutorials are accredited by the European Board for Accreditation in Hematology (EBAH) CME. EBAH CME is the best way for hematologists to master the latest developments within the specialty of hematology. Staying abreast of these scientific developments and keeping in touch with the up-to-date views on clinical policy will enable you to raise your professional level, ultimately resulting in the best treatment for your patients.