EHA Pediatric Course 2019
Dates: April 3-6, 2019
Location: Hotel Riviera, Sorrento, Italy
Pediatric Hemato-Oncology is a very specialized branch of hematology. It is one of the paradigm hematology sub-specialties for consideration at a European level since there are too few specialists and trainees to organize training on a national level within each individual country. Seeing the importance of continuing education in this field, there have been 8 EHA-affiliated Pediatric Hemato-Oncology courses produced since 2003. It is the only program of such nature available in Europe and the same course organizers hope to continue with it in 2019.
The course philosophy of the EHA Pediatric Course 2019 is to solve real clinical cases linking basic science to the clinic. The course organizers aim to create a friendly and informal atmosphere to encourage exchange of scientific ideas for ongoing and future projects.
The numbers of trainees and the size of the specialty inevitably mean that the number of course participants is always likely to be fairly modest and has hitherto been 60-70.
Topics
Leukemia (ALL, AML, MDS)
Bone marrow failure and immunodeficiency
Haemopoietic stem cell transplantation
Consultative pediatric hematology
Red cell disorders
Seminars on selected topics
Inherited bone marrow failure syndromes as predisposition to MDS and Leukaemia
Lessons from leukemia models for therapy resistance and cell death induction
Gene therapy
Meeting program
A preliminary program of the course is available here.
Please note that attendees will not receive EBAH-CME credits after attending this course.
Course faculty
Adriana Balduzzi (I)
André Baruchel (F)
Andrea Biondi (I)
Arndt Borkhardt (D)
Maria Domenica Cappelllini (I)
Josu De La Fuente (UK)
Mariane De Montalembert (F)

Klaus-Michael Debatin (D)
Brenda Gibson (UK)
John Grainger (UK)
Achille Iolascon (I)
Shai Izraeli (Il)
Thierry Leblanc (F)
Ri Liesner (UK)

Charlotte Niemeyer (D)
Irene Roberts (Uk)
Kjeld Schmiegelow (Dk)
Juerg Schwaller (Ch)
Jean Soulier (F)
Cornelia Zeidler (D)
Registration
Registration is now closed.
Language
The course will be conducted in English.
Letter of invitation
Upon request, the Secretariat will send a personal letter of invitation to participate in the course, to assist participants to obtain a visa or for any "administrative" need.
Transportation
Group transfers will be provided from Naples (airport or railway station) to Sorrento. For this purpose, each participant should specify the need in the registration form. On the basis of this information, "fixed transfers" will be organized from Naples to Sorrento.
Related articles on HemaSphere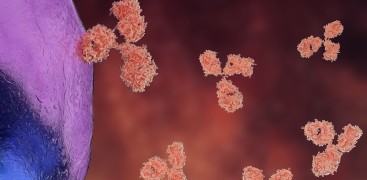 Maintenance therapy with interleukin-2 for childhood AML Read more >
Molecular profiling defines distinct prognostic subgroups in childhood AML Read more >