Highlights of Past EHA (HOPE) Latin America (LA) 2019
Dates: October 4-5, 2019
Location: Mendoza, Argentina
Chairs:
Prof Dorotea Fantl, President, Sociedad Argentina de Hematología (SAH)
Prof Marivi Mateos, EHA Executive Board Member, European Hematology Association (EHA)
EHA, in partnership with the Sociedad Argentina de Hematología (SAH), is bringing the key messages from the 24th congress of EHA to the Latin American region. This first edition of the Highlights of Past EHA (HOPE) Latin America (LA) follows successful editions in the Middle East and will be held in Mendoza, Argentina on October 4-5, 2019.
HOPE LA will be held during the 24th Annual Congress of Hematology in Argentina. Registration for both or either of these meetings is possible. Further information on this meeting is available here.
Online registration for HOPE LA 2019 is now open. Register here
HOPE LA will provide a summary of the most important education and scientific sessions of the EHA Congress. Regional and local sessions are added to stimulate and encourage interaction between faculty and participants. The program has been composed in conjunction with our local partners.
Meeting objectives
Participants of EHA-HOPE LA will be able to:
enhance their knowledge of evidence-based approaches on diagnosis and treatment for hematologic diseases;
access the latest results on clinical and translational research in hematologic disorders;
be updated on emerging innovative techniques, diagnostic tools and risk-assessment strategies in hematology and its subspecialties; and
communicate, collaborate and network with colleagues and representatives of a large international audience from the medical industry.
Program
The HOPE LA program covers a variety of topics from the 24th EHA Congress by key leaders in their fields and includes sessions on:
Aplastic anemia
Hodgkin lymphoma
Leukemia
MDS/MPN
Multiple myeloma
Non-Hodgkin lymphoma
Red cell & Iron disorders
Thrombosis & coagulation
The full meeting program will be available here.
Target Audience
Physicians, clinicians, basic researchers, biologists, trainees, medical students and pharmaceutical companies in the Latin American region interested in the broad field of hematology, specifically those who could not attend the 24th Congress of EHA.
Registration
Registration for the HOPE LA meeting can be done separately or together with the 24th Annual Congress of Hematology in Argentina. Register here.
Scholarships
The European Hematology Association will award scholarships to junior doctors and students to support them in attending HOPE LA 2019.
The scholarship application is closed. For more information, click here.
Venue
The meeting will be held at the Intercontinental Hotel in Mendoza:
Blvd Perez Cuesta, Acceso Este esq
M5521 AAR
Mendoza, Argentina
Partner acknowledgment
EHA would like to thank the following regional partner for the collaboration. This supports us in realizing our educational goal of bringing the key messages from various fields of hematology of the 24th Congress of EHA to Latin America which contributes to the advancement of hematology education and science in the region: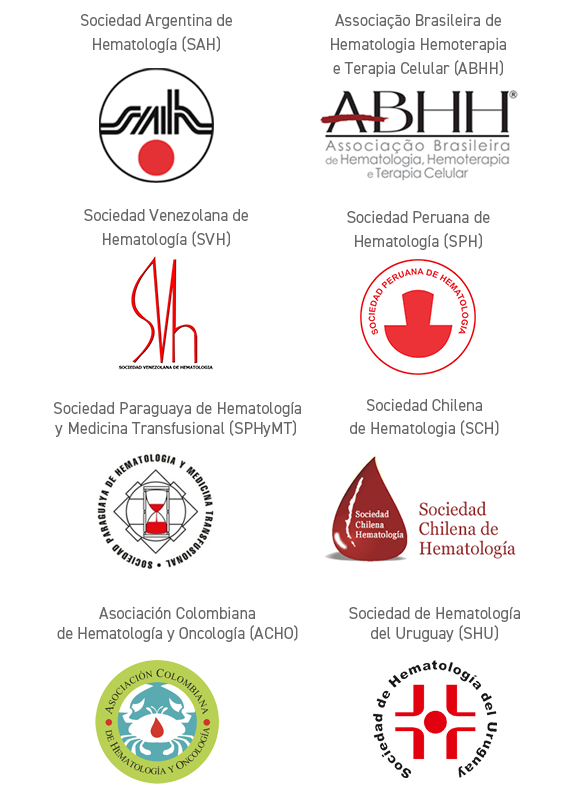 Sponsor opportunities
For sponsor opportunities, please contact sponsorship@ehaweb.org.
EBAH CME Accreditation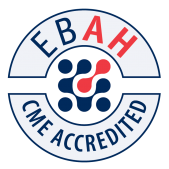 Highlights of Past EHA (HOPE) Latin America (LA) 2019 is accredited by the European Board for Accreditation in Hematology (EBAH) CME. EBAH CME is the best way for hematologists to master the latest developments within the specialty of hematology. Staying abreast of these scientific developments and keeping in touch with up-to-date views on clinical policy will enable you to raise your professional level, resulting in the best treatment for your patients.
For question regarding the accreditation of the CME points, please contact info@ebah.org.