A brand new EHA website!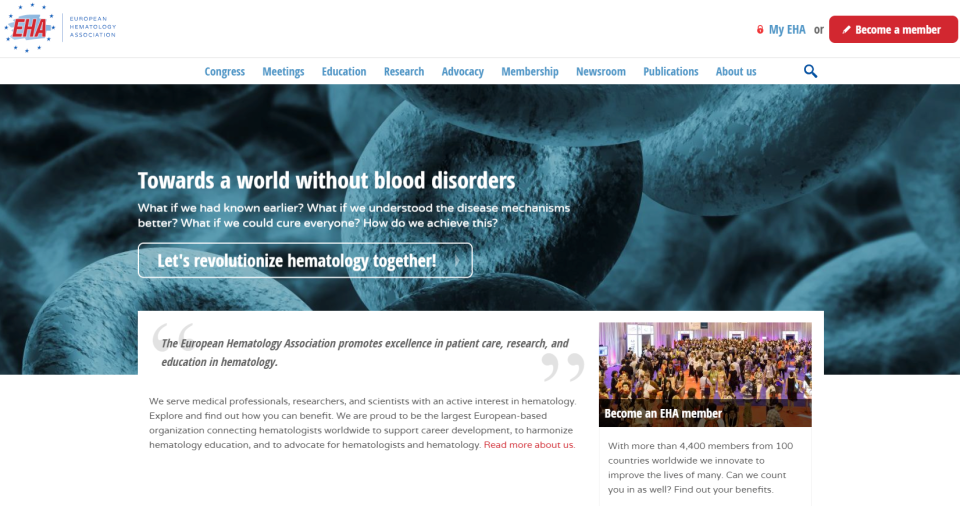 You may already have noticed the new EHA look & feel. We are proud to share it with you already. We are currently migrating all our pages and related information. If you miss relevant information, do let us know. Thank you for your patience and for visiting EHA.
To share your hematology news or for news related questions, please contact us at communication@ehaweb.org.
Last Updated on Friday 06 October 2017.