EHA-EMN Joint Session at the European Myeloma Network Meeting EMN2023
EHA-EMN Joint Session at the European Myeloma Network Meeting EMN2023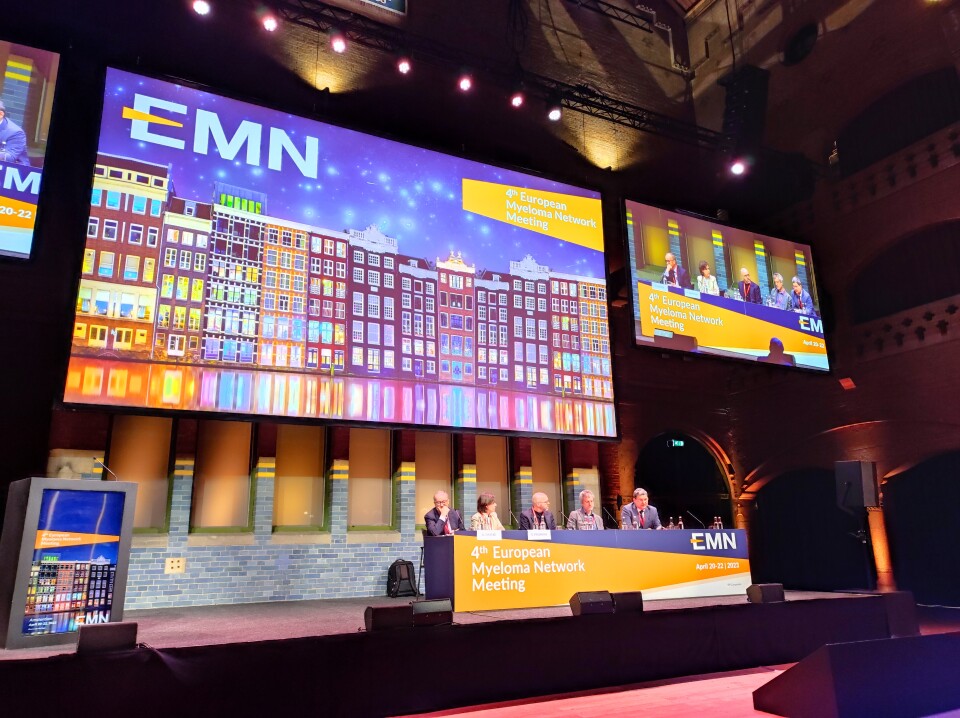 On Saturday, 22 April, EHA and EMN brought together patients, regulators and clinicians to discuss Novel Endpoints in Multiple Myeloma.

The session, which was chaired by two big names in multiple myeloma, Prof Sonja Zweegman (Amsterdam UMC) and Prof Hermann Einsele (University of Würzburg and member of the EHA Board), focused mainly on two controversial endpoints: Patient Reported Outcomes (PROs) and Minimal Residual Disease (MRD).

Francesco Pignatti, Head of Oncology, Haematology and Diagnostics at the European Medicines Agency, set the scene, explaining how endpoints are assessed in regulatory processes and highlighting that, while primary endpoints are necessary from a methodological perspective, regulatory decisions always take into account the totality of the data.

Interestingly, the patient advocate Hans Scheurer presented a project that Myeloma Patients Europe has been conducting on MRD, whereas the clinician, Edward Laane (University of Tartu) offered his view on PROs, presenting PRO tools and guidelines developed by the EHA Specialized Working Group on Quality of Life and Symptoms, which he chairs. The presentations were followed by a lively panel discussion, wonderfully moderated by Prof Zweegman and Prof Einsele.

The topic of novel endpoints is of great importance for EHA, as reflected in our position paper on orphan medicines. Amongst other activities, we are contributing to a paper on surrogate endpoints developed at the initiative of the EMA Policy Officers Group of which EHA is part.
Last Updated on Wednesday 26 April 2023.