In Memoriam Jean Claude Brouet
In Memoriam Jean Claude Brouet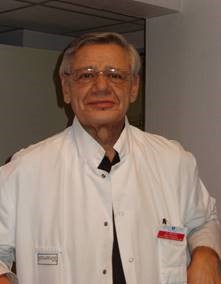 Professor Jean Claude Brouet passed away on December 12, 2022 at the age of 80.
Professor of Immunology at the University of Paris Descartes, now Université Paris Cité, head of the Clinical Immuno-Hematology Department at the Saint Louis Hospital, and former director of an INSERM unit, his work is at the origin of the classification of cryoglobulinemia. A pioneer in therapeutic intensification in multiple myeloma, he instigated numerous immunotherapeutic innovations in lymphoplasmacytic hemopathies and AL amyloidosis. At the EHA congress in Amsterdam in 2006, he gave a brilliant plenary session on familial Waldenström disease. He has had a distinguished career as an immunology researcher and a remarkable clinician and teacher/mentor and has trained many generations of physicians.
His patients, colleagues, students, and family will remember his honesty and moral integrity, his humanity and open-mindedness, his rigor, hard work, extensive medical-scientific culture, and his inexhaustible intellectual curiosity.
Prof Bertrand ARNULF, Hôpital St. Louis and Université Paris Cité.
Last Updated on Monday 08 May 2023.