Last chance: special EAPM2017 registration offer for EHA members
Last chance: special EAPM2017 registration offer for EHA members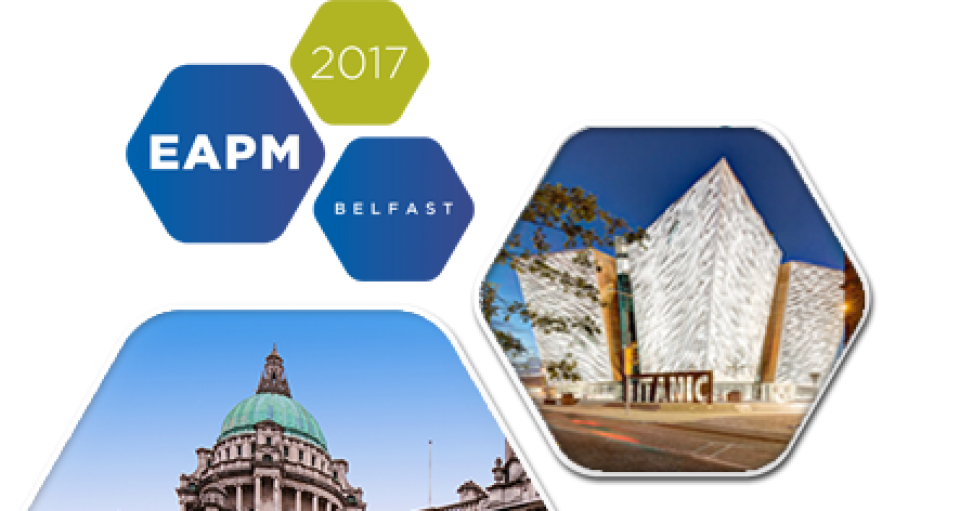 EAMP2017 will take place in Belfast, Ireland, from 27-29 November 2017. The European Alliance for Personalised Medicine (EAPM), launched in March 2012, brings together European healthcare experts and patient advocates involved with major chronic diseases. The first major European Personalised Medicine Congress is titled 'Personalising Your Health: A Global Imperative!'.
All sessions of the Congress will include a keynote speech plus a panel discussion and are designed to be interactive. Areas specifically covered will be diseases, general science issues (Big Data, genomics, clinical trials etc.) and a focus on the views, progress and health landscapes in various Member States.
With involvement from policymakers/regulators, MEPs, national healthcare officials, patient groups, HTA bodies, academics, researchers, healthcare professionals, industry representatives, journalists and more, the aim is to shape the EU health landscape now and into the future.
EHA is involved in the programming of the parallel session 'Personalising treatment of blood diseases', scheduled for 27 November, from 13.45 till 15.30 hrs. CET. 
Special EAPM2017 registration offer for EHA members
On behalf of EAPM we can offer EHA members a special discounted registration fee of £100. This is a limited offer and will only be available to the first 60 registrations before October 20th.
Check also the interactive session of the HARMONY Alliance, the Network of Excellence for Big Data in Hematology, which is scheduled for 28 November, from 17:30 - 19:00 hrs.
Last Updated on Wednesday 18 October 2017.