Meeting report | HOPE ASIA 2019 Kolkata
Meeting report | HOPE ASIA 2019 Kolkata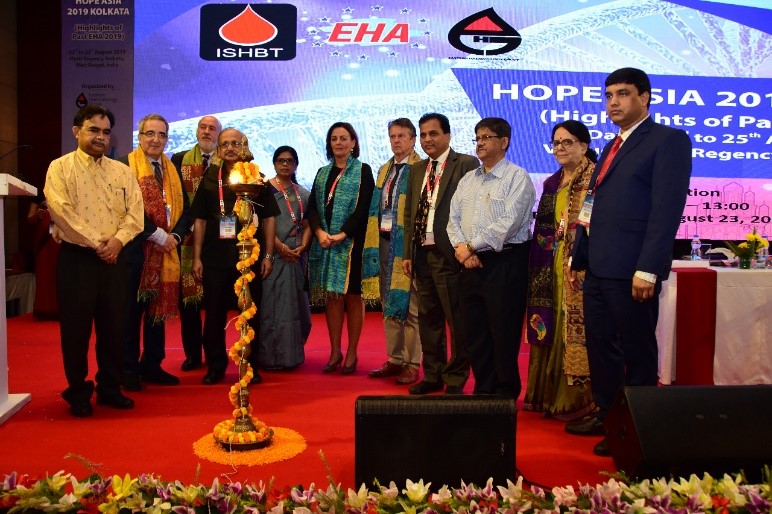 The first edition of the Highlights of Past EHA (HOPE) in Asia was held in Kolkata, India and was a great success. The meeting was organized in collaboration with the Indian Society of Haematology and Blood Transfusion (ISHBT) and hosted by the Eastern Haematology Group (EHG), attended by over 600 participants from India, Nepal, Bangledesh, Pakistan, the Philippines, Malaysia and Myanmar.
The comprehensive 3-day program consisted of selected speakers from the 24th EHA Congress mixed with a broad range of speakers from India and other Asian countries. The local organizers (guided by professor Deepak K Mishra and Tuphan K Dolai) created a program to put the global trends into the local perspective. Clinical case discussions were added to each session and panels of experts discussed the content together with the case presenters. Besides the regular sessions a regional symposium on Hemoglobinopathies was held, in which experts from the regional partner associations gave their country perspective and insights on this relevant topic. On behalf of EHA Shai Izraeli, Gert Ossenkoppele and Gianluca Gaidano chaired the meeting.
Throughout the program there were various opportunities for abstract authors to present their abstract in the form of a poster during dedicated Poster Walks. In these Poster Walks a panel jury of experts selected the best abstracts, who were awarded a free registration for the upcoming EHA Congress.
On the last day a workshop on Pediatric Hematology was organized and chaired by Shai Izraeli together with Rajib De (Kolkata) and Shekher Krishan (Kolkata).
Prof Shai Izraeli, EHA Treasurer, said that "We [EHA] have a long history of connections not only with India, but also with all the regional societies. This was a chance to meet, discuss and connect. Our mission at EHA is to cure all blood disorders. This is done by connecting hematologists worldwide, helping hematologists, by advocating hematology and promoting education and research".
The meeting was also supported by several societies from the region, who officially partnered with EHA and the organizers;
Haematology Society of Bangladesh
Pakistan Society of Hematology
Philippines Society of Hematology and Blood Transfusion
Sri Lanka College of Haematologists
Thai Society of Hematology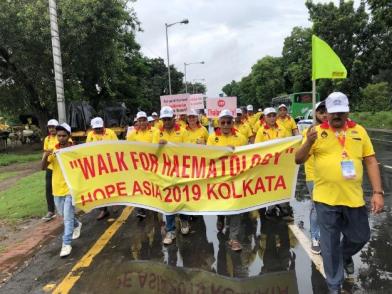 On Sunday morning before the program started, ISHBT and EHG organized a "Walk for Haematology" to promote the practice of hematology in India. 80-100 participants came together to support the field and walked about 2 km together with a lot of media attention.
Overall the attendees gave the meeting a 8.3 rating out of 10 and would attend the meeting again.
EHA looks forward to holding the 2nd edition of the Highlights of Past EHA (HOPE) Asia in 2020. For more information, please visit www.ehaweb.org.
Last Updated on Monday 16 September 2019.