Enjoy Amsterdam like a Local
Enjoy Amsterdam like a Local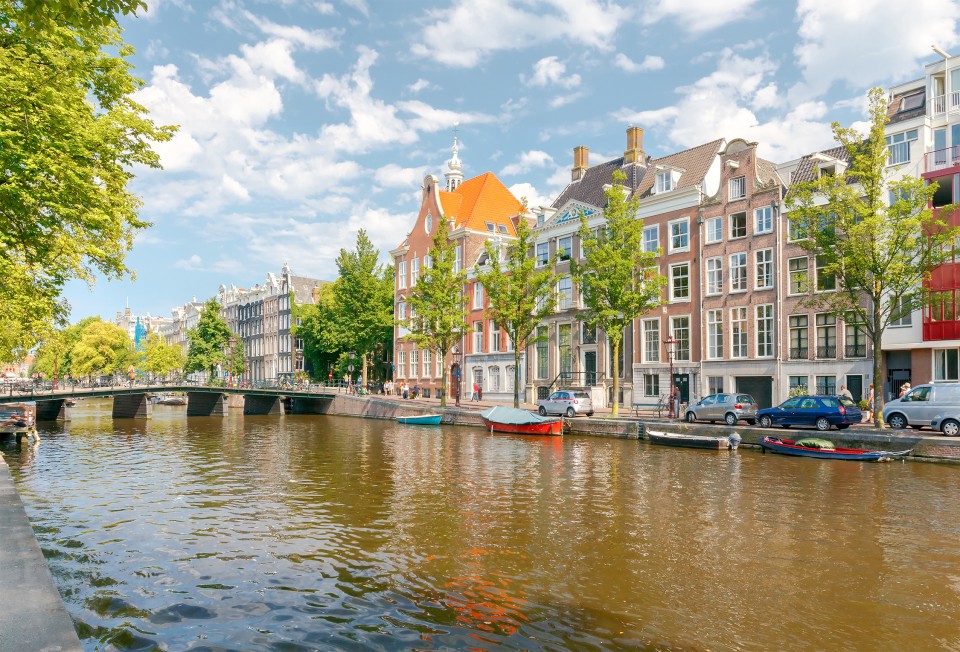 EHA24 is just around the corner, and we could not be more excited about the Congress program (especially the YoungEHA track – great science, interesting discussions, and food for thought are waiting for you)! As attending the Congress is also about having fun, we have asked "the Locals" about their favorite things to do and see in Amsterdam. Meet the EHA Office and Executive Team and get some hot tips where to eat, drink and have fun while you are in Amsterdam!
Note: if you find yourself in any of these places, or do some other fun activities, let us know on social media by using #EHA24 #YoungEHA
Naomi van Hattem, Education:
Waterkant: when the weather is nice, nothing beats Waterkant. This Surinam inspired café/restaurant has a large waterfront (hence the name) sun terrace.
Baut: this pop-up restaurant settles in vacant buildings in Amsterdam, leaving it better before moving on to a new location. Good food, great atmosphere.
Patatje oorlog: just order this at any snack bar you can find and immerse yourself in typical Dutch fast food.
Proeflokaal 't Kelkje: Tucked away in a corner of the red-light district, this small tasting bar serves a multitude of Jenever (not gin!), all distilled in Amsterdam. Take the first sip by bowing, only after the first sip you are allowed to lift the jenever from the bar! If jenever is not your fancy, they have very nice German and Czech beers on tap as well.
Het Arendsnest /In de Wildeman: Forget Heineken, Amsterdam has a multitude of cozy cafes that serve tasty craft beer, these two are my favorite. Of course, while sipping on your beer of choice, order a couple of bitterballen on the side and your Dutch beer drinking experience is complete.
Wietske Hollegien, Project Coordinator Medical Education:
Floating Amsterdam: There are maaaany boat tour providers to choose from. We found one that has smaller, open, boats, instead of the big touristy ones, and they serve drinks!
Mauralen da Cruz, Meeting Coordinator:
Esther Sifuma and Deepa Maas-Sundararaman, Talent Accelerator department:
FOOD & DRINKS
Saravanaa Bhavan: Stadhouderskade 123, Amsterdam. Traditional South Indian vegetarian cuisine at very pocket-friendly rates.
Mayur Restaurant: Korte Leidsedwarsstraat 203, Amsterdam. Indian food at a high level, Deepa especially recommends the cocktails, infused with cardamom and other lovely fragrant Indian spices.
Cocktailbar NJOY: Korte Leidsedwarsstraat 93,  Amsterdam. No words needed. Just try one.
SHOPPING
We also love shopping! We like visiting the 9 streets, or 'Negen Straatjes', an area with boutiques and unique little stores.
SIGHTSEEING

If you like cycling, boats and Amsterdam canals, you and your colleagues can rent a pedal boat and pedal through the canals. Not too expensive and a fun experience. Esther strongly disagrees with Deepa, Esther would rather have a boat tour with drinks and with someone else 'doing the peddling'. Deepa agrees with the drinks part. ;)
Manon Saris, Project Coordinator Medical Education:
Rik Craenmehr, Executive Manager:
Happy Happy Joy Joy: they have two locations, one in north and one in west Amsterdam. They serve food from all over Asia, and the crowd is very hip and happening.
Carin R Smand, Executive Director:
Last Updated on Tuesday 11 June 2019.