Appointment of new EHA Managing Director
Appointment of new EHA Managing Director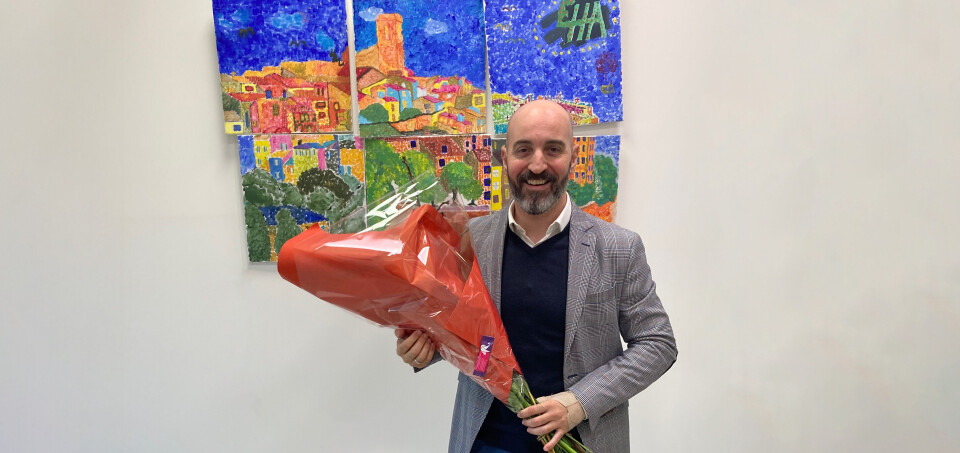 The Hague (Netherlands), January 16, 2023. The European Hematology Association (EHA) is pleased to welcome its new Managing Director, Ignacio Quiles Lara, who took up the post on January 9. EHA is the largest European overarching not-for-profit organization focused on hematology. In his role, Ignacio Quiles plays a leading role in connecting hematology communities, supporting career development and research, delivering best-in-class education, and spreading our word through advocacy.
EHA President Elizabeth Macintyre says: "As an experienced executive, he brings a wealth of know-how garnered in various senior positions across the biopharmaceutical industry, as well as a deep understanding of biomedical research. I am also extremely grateful to Frank Schulz for his exceptional leadership as Managing Director a.i. during the pandemic. He steered EHA through the many challenges it has faced over the past two years." Frank Schulz joined the association in September 2019 as Manager of Corporate Relations and was appointed Head of Operations in December 2020. His mission was not only the restructuring of EHA to cope with Covid-19, but also paving the way for its digital transformation and membership growth. With over 20 years in healthcare, Frank has now decided to pursue exciting new challenges outside of EHA.
Commenting on his appointment, Ignacio Quiles says: "I'm thrilled to join EHA and further drive its transformation journey with the Board and Executive Office. At a time when the hematology and health care communities have worked so hard in response to the pandemic, I see it as an enormous opportunity to help shape the next stages of improving lives through research, education, and advocacy in hematology. EHA's purpose is hugely motivating, and I'm excited at the prospect of working with many remarkable colleagues in academia, the life sciences sector and across government towards this common goal." The organization is well positioned for the next chapter in its growth story. Elizabeth Macintyre concludes: "Ignacio will bring new inspiration and energy to our staff and will thus help assure a vibrant future for the hematology community in Europe."
Biography
Ignacio Quiles Lara holds a MSc, MBA and Ph.D. in biomedicine and life sciences. He looks back on more than 20 years of managerial experience in biopharmaceutical companies, including at the biomedical research level and as a life sciences strategy advisor and ventures leader. His international experience covers the early discovery strategies through clinical and business development, go-to-market, health economics, and life sciences solutions. Spanish by birth, he is married and has a teenage daughter. In his spare time, Ignacio is a passionate endurance sports athlete and a proud warm-blooded chef.
***END***
About EHA
The European Hematology Association (EHA) is a membership association that promotes excellence in patient care, research, and education in hematology. EHA works towards its mission by connecting hematologists worldwide, supporting their career development and research, through harmonizing education, and advocating the interest of hematologists. EHA brings together relevant stakeholders. Together, we shape the future of hematology.
Contact details
European Hematology Association
Minh Tran, Head of Communications
Email: m.tran@ehaweb.org
Last Updated on Monday 16 January 2023.