Strengthening Resilience and Fostering Collaboration: Ensuring a Transparent and Reliable Supply Chain for Plasma-Derived Products
Strengthening Resilience and Fostering Collaboration: Ensuring a Transparent and Reliable Supply Chain for Plasma-Derived Products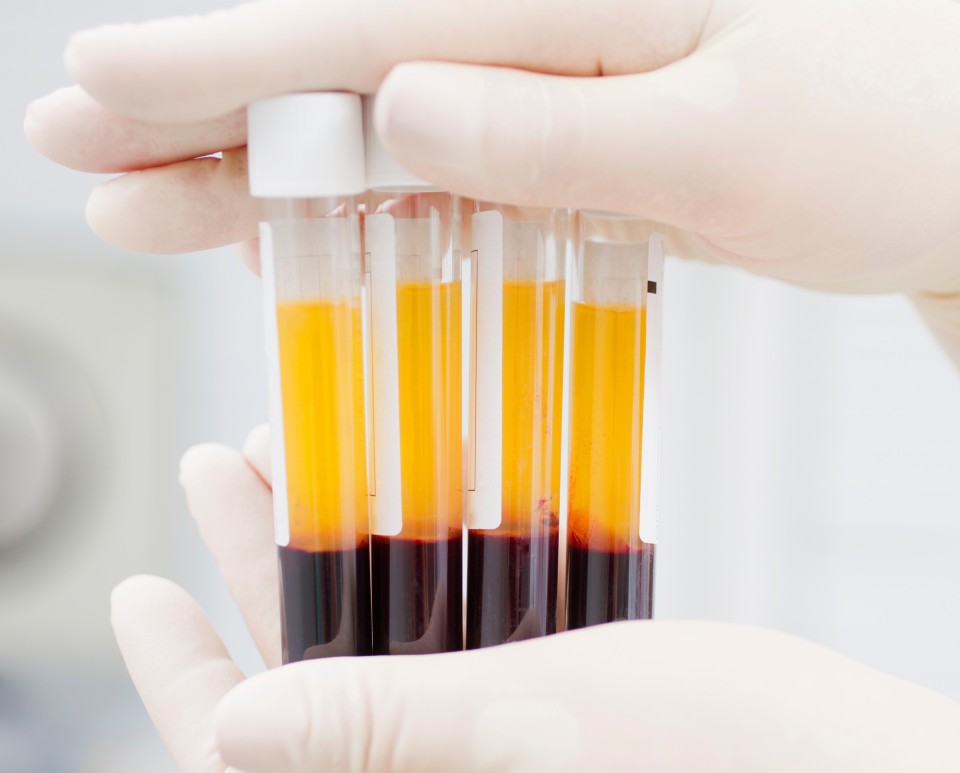 The issue of immunoglobulin shortages and the importance of enhancing and maintaining plasma supplies have gained significant attention within the policy and regulatory landscape of the European Union. The European Hematology Association (EHA) is closely monitoring these developments and actively engaging on various fronts to address the issue.
On Tuesday May 23rd, the Consortium on the Common Representation of Substances of Human Origin (CoReSoHO) held a meeting at the European Parliament with the support and participation of Members of the European Parliaments Dolors Montserrat (EPP) and Nicolas González Casares (S&D). CoReSoHO was founded in 2016 by four professional scientific associations: EATCB, EEBA, EBMT, and EBA. CoReSoHO represents thousands of European professionals of different specialities covering different substances of human origin.
The new European Commission proposal for a regulation on substances of human origin will have key impacts on the hematology community for several reasons. First and foremost, the regulation emphasizes the harmonization of standards across member states, which directly impacts the quality and safety of substances like blood derivatives and plasma, claims MEP Nicolas González Casares. By enhancing collection, processing, and distribution practices, the regulation aims to ensure the protection of both donors and recipients, highlighting the ethical considerations associated with plasma donation. This aspect is of utmost importance to hematologists, as it directly affects the safety and well-being of their patients.
Additionally, the regulation seeks to reduce dependence on foreign countries for critical substances, particularly plasma. The ongoing COVID-19 pandemic has exposed vulnerabilities in the supply chain, emphasizing the need to strengthen Europe's self-sufficiency in plasma collection. Hematologists must be aware of this facet as it directly affects the availability and accessibility of plasma-derived products for their patients. By actively engaging in the regulation, supporting efforts to enhance plasma collection and assessing stockpiles of SoHOs, hematologists can contribute to meeting growing demands for plasma-derived products and ensuring their patients receive necessary treatment. The availability of plasma and particularly immunoglobulins is also the focus of the EU4Health SUPPLY project, of which EHA is a part. Within SUPPLY, EHA leads Work Package 6 which, with broad stakeholder input including patients, will develop recommendations on the appropriate use of IG and the prioritization of IG use in times of crisis.
Finally, the conversation highlighted the importance of distinguishing between plasma and blood and their respective uses and regulatory requirements. Efficient supply of plasma, focusing on patient needs rather than industry or public sector priorities, is a crucial consideration. Hematologists need to be aware of these challenges, including underdiagnosis and country substitution, as these difficulties can impact the availability and reliability of plasma supply for patients. Moreover, fostering collaboration and transparency among member states, academic institutions, civil society organizations, and patient associations is vital for addressing challenges and leveraging opportunities in the sector. Hematologists' active involvement in these collaborative efforts can contribute to shaping effective strategies and ensuring the patient-centric approach in the regulation.
In conclusion, the new European regulation concerning substances of human origin holds significant implications for hematologists. By prioritizing harmonization, quality, and safety, the regulation aims to create a resilient health system that reduces dependence on foreign countries for critical substances like plasma. EHA closely follows and actively engage policy-makers in the field of SoHOs to ensure the implementation of patient-centered strategies, to foster collaboration and transparency, and ultimately to secure the availability of safe and effective plasma-derived products for their patients.
EHA welcomes the European Commission's proposed SoHO Regulation, particularly its emphasis on strengthening patient and donor safety, improved coordination and oversight including quality standards and guidelines (set by expert bodies), risk-based authorization and evidence-based benefit assessment of SoHOs, and access to plasma. EHA calls on EU and national authorities to see to it that:
Involvement of experts/professionals and interaction with medical societies including EHA via the proposed expert group is timely, structural and substantial;
The EU SoHO Platform is set up to serve the needs of professionals for data sharing and use as well as the interests of patients and donors, in addition to serving the needs of regulators, companies and institutions;
Measures to strengthen sustainable plasma supply:

Involve healthcare professionals and patients, including in discussions on donor compensation;
Include explicit encouragement of action by Member States to improve security of supply and agree on proactive, EU-level planning to reduce dependency on third countries (in addition to mandating better monitoring and notification of shortages);
Are guided by the forthcoming recommendations of the SUPPLY consortium on plasma collection and the clinical application and prioritized use of immunoglobulins;

References in the legislation to "SoHOs prepared or used in new ways" are clarified to make clear that 'new ways' must imply 'meaningful innovation'.
For inquiries about EHA's work on the EU SoHO and Pharmaceutical legislation or the SUPPLY project, please contact: europeanaffairs@ehaweb.org
Last Updated on Tuesday 20 June 2023.