Specialized Working Group Grants
Specialized Working Group Grants
In April 2022, the EHA Board agreed to stimulate engagement with Specialized Working Groups (SWGs) and provide financial support to small, SWG-initiated research projects.
This agreement led to the launch of three new SWG Grants of 20,000 euros that are designed to support projects that benefit network collaboration and increase engagement within these specialized groups.
Criteria for the grant application were:

Non-interventional studies, like retrospective studies or prospective data collection, are eligible for support.

For "basic research" SWG-initiated projects, EHA will favor those projects that leverage the collaborative nature of the SWG network and the mutual exchange of expertise.

EHA encourages the submission of proposals involving junior members and partners from underrepresented countries to increase diversity and inclusion and support researchers.
Grants
These grants are designed to support costs such as data management, data analysis, sample collections, storage, and sample collections.
It does not support fellowships or pay for individual salaries, nor for the purchase of substantial equipment.
Applicants
The call was opened during November-December 2022 to all SWGs to develop their ideas and apply for a research grant. We received 9 different applications from 6 SWGs:
SWG on Red Cells and Iron (1 application)

SWG on AML (1 application)

SWG Lymphoma Group (4 applications)

SWG on Thrombocytopenias and Platelet Function Disorders (1 application)

SWG CML & Aging in Hematology (1 collaborative application)

SWG on Precision Hematology (1 application)
SWG Committee assessed all these applications based on the importance of the topic for further research, other sources of support already available for this proposal, and an explanation of the budget needs, as well as the general comments on the application.
Winners
After careful consideration and fruitful discussion, SWG Committee chose three winners :
SWG on AML
"Evaluation of the prognostic impact of subclonal FLT3-ITD mutations in acute myeloid leukemia: a retrospective multicenter study on behalf of the EHA AML-SWG" - Professor Maria Teresa Voso and Dr. Carmelo Gurnari
FLT3-ITDmutated Acute Myeloid leukemia (AML) represents an unmet medical need, despite improvement in outcome due to the introduction of FLT3-inhibitors in association with induction therapy. FLT3-ITD mutations represent also a diagnostic challenge, and capillary electrophoresis has been confirmed by the most recent ELN guidelines as the method of choice to diagnose these AML subtypes.
In the large RATIFY trial, which combined intensive chemotherapy with the FLT3 inhibitor midostaurin (so far the only approved first-line FLT3 inhibitor in combination with chemotherapy), the allelic ratio (AR) threshold to define FLT3-ITD positivity was conventionally set at 0.05. Therefore, FLT3-ITD mutational status has been based on this established cut-off.
However, recent data suggest that FLT3-ITD mutations maintain their negative prognostic potential and predict an increased risk of relapse, regardless of their baseline levels. Indeed, patients with low-level positivity (AR<0.05), who are not candidates for FLT3-inhibitors, present in over 60% of cases a FLT3-mutated relapse.

Overall, the knowledge generated by this collaborative effort will shed light on the prognostic role of subclonal FLT3-ITD mutations, and consolidate the thresholds for the definition of FLT3-ITD positivity at AML diagnosis.
Our ultimate goal is to open the possibility that patients harboring FLT3-ITD subclones may be offered FLT3-inhibitors in association with standard treatment.
| | |
| --- | --- |
| Maria Teresa Voso and Carmelo Gurnari | Taking advantage of the EHA-SWG "seeding call", we plan to study the specific AML subset with subclonal FLT3-ITD mutations by a retrospective analysis of cases, diagnosed at multiple European participating institutions, including several members of the EHA AML SWG. |
Example of sub-clonal FLT3-ITD at AML diagnosis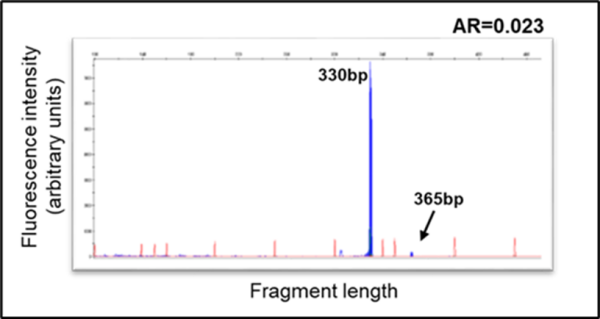 SWG on Precision Hematology
"Standards for Functional Precision Medicine (StFPM)" - Professor Philipp Staber
Functional precision medicine (FPM) is using high-throughput ex vivo drug testing to functionally profile cancer cells derived from primary patient material. Important technological advances in the last 20 years, such as single-cell technologies and an increased number of available targeted compounds and small molecular inhibitors have facilitated the understanding of disease biology, deciphering mechanisms of drug action, identification of novel uses for existing drugs, as well as stratifying and identifying effective therapies for individual patients. However, standards of how to present and exchange functional data are currently lacking. The EHA-SWG for Precision Hematology set out to propose minimal standardized reporting requirements for drug screening studies to enable structured data exchange.
The goal of these Standards for Functional Precision Medicine (StFPM) is: 1) to establish a framework for databases and public data repositories of functional ex vivo data, 2) to enable comparison of screening platforms and read-outs, 3) to foster technological development and refinement, and 4) to finally enable clinical translation.
| | |
| --- | --- |
| Philipp Staber | The support through the SWG-initiated research grant is crucial for us to pursue this goal by helping to finance: a) a hybrid workshop among the key players in FPM to discuss proposed criteria, b) the publication costs in a visible scientific journal as open access; and c) the development of a secure, publicly accessible server space to provide a WIKI type repository of published FPM data. |
SWG Lymphoma Group
"Long-term outcomes in patients with SMZL treated in the Rituximab Era" - Dr. Ahmed Ludvigsen Al-Mashhadi

Ahmed Ludvigsen Al-Mashhadi

We are very honored to receive an EHA SWG grant for our study on Splenic Marginal Zone Lymphoma (SMZL). SMZL is a very rare and incurable but indolent disease with generally favorable outcomes with high long-term survival rates. Splenectomy is an effective treatment and resolves both symptoms and cytopenias related to splenomegaly in most patients and rituximab as a single agent in combination with chemotherapy is also a viable treatment alternative. However, the long-term treatment outcomes are not well-established. There are no randomized clinical trials comparing these two treatment modalities, and there are no tools to aid clinicians in the decision between the available treatment modalities. Due to the favorable outcomes in general (low number of events) and the rareness of the disease, randomized clinical trials are not likely to be conducted. In our study, we wish to gather detailed medical records from more than a thousand patients across three continents and more than 25 centers in a retrospective real-world setting. With this large dataset, we wish to describe the outcomes of SMZL and generate predictive risk scores for first-line treatment with Rituximab-based therapies versus splenectomy comparing survival outcomes.
With the grant from EHA, we are able to finalize the study with the necessary statistical assistance and to cover a significant portion of other study-related activities. We are very thrilled about the support and are excited to share the data once they are complete.