The European Hematology Association promotes excellence in patient care, research, and education in hematology.
We serve medical professionals, researchers, and scientists with an active interest in hematology. We are proud to be the largest European-based organization connecting hematologists worldwide to support career development and research, harmonize hematology education, and advocate for hematologists and hematology. Read more about us and find out how you can benefit.
Stay updated with EHA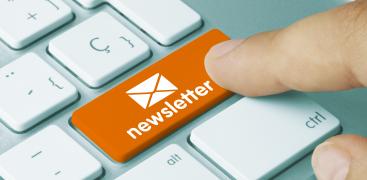 Would you like to receive hematology-related updates directly in your inbox? Click on the link below and let us know which specific messages you would like to read.
---
---
EHA-ISHBT Hematology Tutorial on Hematological Disorders
1st Annual Course of Clinical Hematology of the Portuguese Society of Hematology
JACIE Inspector Training Course MAD - MAR 2020
Meet Helen Papadaki, our January volunteer of the month
EHA-SWG Scientific Meeting on Systemic Risk of Thrombosis or Bleeding
A well-attended second meeting from the European Hematology Association (EHA) and the EHA Scientific Working on Red Cell and Iron