EHA-SWG Scientific Meeting on Challenges in the Diagnosis and Management of Myeloproliferative Neoplasms
EHA-SWG Scientific Meeting on Challenges in the Diagnosis and Management of Myeloproliferative Neoplasms
Dates: October 12-14, 2017
Location: Budapest, Hungary
Chairs: C Harrison, JJ Kiladjian
EHA and the EHA Scientific Working Group on Myeloproliferative Neoplasms are organizing this EHA-SWG Scientific Meeting on Challenges in the Diagnosis and Management of Myeloproliferative Neoplasms.
Below you will find key information and the links to important details regarding registration and accommodation and a wide array of sponsor opportunities available for pharmaceutical companies.
Program
The scientific program will cover the following topics:
Molecular pathogenesis and diagnosis
State of the art: Novel therapies for MPN
Indolent MPN
What's new in myelofibrosis?
Use of interferon in MPN
Mechanisms of resistance to JAK inhibitors
Patient advocacy in EU
Prognostic scores in MPN
Advances in systemic mastocytosis
Advances in diagnosis and management of CMML
State of the art: Investigation and management of erythrocytosis
For a complete overview of the scientific program, click here.
Learning Objectives
After attending the meeting, participants will be able to:


Identify key clinical and scientific advances in MPN
Facilitate better collaboration between clinical and scientific MPN communities
Facilitate formal debate in 2 controversial areas: e.g. Treatment of early MF or not
Incorporate clinical cases to illustrate challenges and share learning
Promote discussion about the need for development of guidelines To encourage the development of young scientists and clinicians in this field
Engage with the patient community regarding models of care, advocacy and scientific research
Publish a meeting report of key learning points
EHA-SWG Promotional video
interviewInterview with Prof Harrison and Prof Kiladjian about the EHA-SWG Scientific Meeting.
Venue
The meeting will take place at the Novotel Budapest City
Alkotás u. 63
1123 Budapest, Hungary
Key dates
Sponsor Acknowledgements
This meeting is supported by:
Premium level partner

Major level partner

Conference partner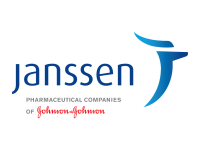 Conference supporter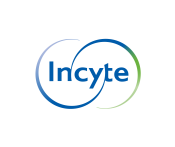 Sponsorship opportunities
For support opportunities, click here.
EBAH CME Accreditation

Continuing Medical Education (CME) is widely accepted as a means to encourage individual practitioners to maintain and develop professional knowledge and skills keeping up-to-date with latest developments within the field. The meeting will be accredited by the EBAH system. Participants of this meeting are eligible to receive one Continuing Medical Education (CME) credit point for every hour of accredited activity from the EBAH system.