EHA-SWG Scientific Meeting on Acquired Aplastic Anemia
EHA & the EHA Scientific Working Group on Granulocyte and Constitutional Marrow Failure Syndromes are happy to announce their recent collaboration in organizing a virtual meeting program on Acquired Aplastic Anemia. This scientific meeting presents a worldwide approach to the topic and offers an excellent opportunity for participants to learn about each aspect of the disease in one go.
On-demand content publication: April 22, 2021
Live sessions: April 29-30, 2021
Chair: C Dufour

Register here for this exciting online meeting!
Scholarship deadlines
Target audience
Junior and senior hematologist with an interest in Acquired Aplastic Anemia.
Learning objectives
After attending this EHA-SWG Scientific Meeting, delegates will be able to:
recognize acquired aplastic anemia (AAA) and PNH,
differentiate AAA and PNH from myelodysplastic syndromes (MDS) and constitutional marrow failures,
understand the best currently available treatment options tailored on patients age, comorbidities and geographic area,
understand the newly developed "intelligent" drugs for AA and PNH,
understand the new pathogenetic determinant of AAA and PNH, and
understand the clinical relevance of the molecular markers of clonal evolution to MDS/AML.
Program
This meeting will cover the following topics:
Epidemiology and pathophysiology
Diagnosis and treatment of severe aplastic anemia (SAA) in Europe and beyond
Treatment of paroxysmal nocturnal hemoglobinuria (PNH)
Treatment of moderate aplastic anemia
Supportive treatment options
Special aspects of acquired aplastic anemias
Stakeholder perspectives
Future outlooks
The on-demand content will be published on April 22, 2021 and the live sessions will be organized on April 29-30, 2021 from approximately 17:00 to 21:30 CET. The full program is available here.
Keydates
Registration
Online registration is open. Benefit from the reduced early registration fee by registering before March 12, 2020; 23:59 CET. Visit this page for more information and to register.
Sponsorship
There are various opportunities to support this meeting. For more information please send an email to sponsorship@ehaweb.org or check the sponsorship page.
The EHA-SWG Scientific Meeting on Acquired Aplastic Anemia is supported by IRCCS Istituto Giannina Gaslini.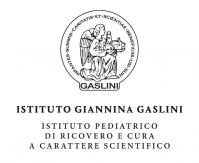 EBAH CME Accreditation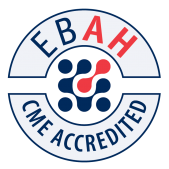 Continuing Medical Education (CME) is widely accepted to encourage individual practitioners to maintain and develop professional knowledge and skills keeping up-to-date with latest developments within the field. The meeting will be accredited by the EBAH system. Participants of this meeting are eligible to receive one Continuing Medical Education (CME) credit point for every hour of accredited activity from the EBAH system.