EHA-SWG Scientific Meeting on Immunotherapy for Hematological Disorders
EHA and the Scientific Working Group on Immunotherapy for Hematological Disorders are happy to announce the redesigned fully virtual meeting program to meet the needs of hematologists and immunologists in these challenging times.
On-demand content publication: November 12, 2020
Live sessions: November 19-20, 2020
Chairs: H Einsele, C Chomienne, J Sierra & AA van de Loosdrecht
The newly designed program will bring you the hottest topics in immunotherapy combined as on-demand content and live sessions. The on-demand content will be made available mid-November and the live sessions in the evening of November 19 and 20 will go further in-depth by offering dedicated key notes and Q&A sessions with all the on-demand speakers. The meeting platform will enable participants to interact and connect with the faculty and each other.
EHA Topics-in-Focus Immunotherapy

This meeting is part of the Topics-in-Focus program on Immunotherapy, launched by the EHA Board in 2018. This program is aimed at raising awareness, providing education, furthering research, and building a network of experts with the ultimate goal to improve patient care.
Target audience
Hematologists, clinicians, immunologists & transfusion medicine specialists.
Learning objectives
After attending this EHA-SWG Scientific Meeting, delegates will be able to:
understand T cell redirecting strategies (non-CAR) TCR-transfer,
understand innate immune cell therapy (NK, gamma/deltaTcells, DC),
understand the immune checkpoint blockade in hematological malignancies (pre-clinical/clinical work), and
understand how to combine immunotherapy.
Program
This meeting will cover the following topics:
Leukemia-reactive T cells after allogeneic HCST
Treatment with innate immune cells (NK, gamma/deltaTcells, DC)
TCR transgenic T cells
Checkpoint blockers
Other immunotherapies: Antibody, RNA and DNA based
Immune system and microbiome
Bispecific antibodies
Immunotherapy and laboratory testing
Innovative antibody formats
Artificial intelligence and immunotherapy
The on-demand content will be published on November 12, 2020 and the live sessions will be organized on November 19 and 20 from approximately 16:00 to 21:30 CET. The full program is available here.
Registration
Registration is now closed.
Abstract & case submission
As a participant, you have the opportunity to submit an abstract or clinical case for this meeting, and (if accepted) discuss it with the international faculty and peers. A selection of abstracts and clinical cases will be eligible for acceptance during the meeting, the final presentation format will be announced soon. Presenting authors will receive a separate invitation.
Abstract and case submission has closed. Please see the abstract and case submission page for further details.
Platform
Details regarding the platform will be shared with participants directly.
Sponsorship
This meeting is supported by:
Major-level partner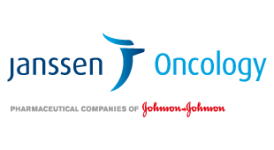 Meeting partner

There are various opportunities to support this meeting. For more information please send an email to sponsorship@ehaweb.org
EBAH-CME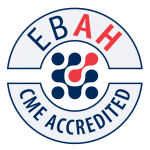 Continuing Medical Education (CME) is widely accepted to encourage individual practitioners to maintain and develop professional knowledge and skills keeping up-to-date with latest developments within the field. The meeting will be accredited by the EBAH system. Participants of this meeting are eligible to receive one Continuing Medical Education (CME) credit point for every hour of accredited activity from the EBAH system.
Topics-in-Focus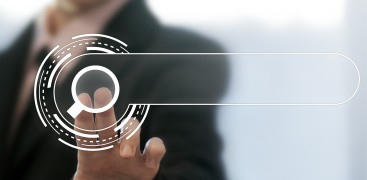 The EHA Topics-in-Focus program was launched to support hematologists in the current rapidly developing scenario, aiming to raise awareness, provide education, further research, and build a network of experts in specific fast-growing areas such as Immunotherapy and Hemoglobinopathies