EHA-SWG Scientific Meeting on Shaping the Future of Mesenchymal Stromal Cells Therapy
Dates: November 23-25, 2017
Location: Amsterdam, The Netherlands
Chair: WE Fibbe, F Dazzi
Organized by:
EHA and the EHA Scientific Working Group on Mesenchymal Stromal Cells
The SWG Meeting "Shaping the future of MSC therapy" brought together basic science, as well as translational and clinical research. The meeting covered the biology of tissue homeostasis, including the role of MSC in tissue repair and immune modulatory mechanisms underlying treatment response. It also addressed translational hurdles in the area of product development, including potency assay development. Finally, the meeting dealt with the international regulatory landscape, the role of biotech and academia, in the context of clinical trials.
Below you can find key information and the links to important further details regarding registration and accommodation and a wide array of sponsor opportunities available for pharmaceutical companies.
Program
The scientific program covered the following topics:
Basic developmental biology of MSC and their role in immune regulation
Mechanisms of MSC immune regulation
Potency assay design
Technological development
Clinical trial results with MSC
Clinical issues
Regulatory and ethical aspects of clinical trials using MSC
For a complete overview of the scientific program, click here.
Learning Objectives
After attending the meeting, participants will have acquired:
Knowledge on developmental biology and the role of MSC in immune regulation
Knowledge on clinical trial design and outcome related to MSC's.
Understanding of technological development, product development and the design of potency assays
Understanding of regulatory and ethical issues surrounding the use of MSC in clinical studies
EHA-SWG Promotional video
Interview with Prof Fibbe about the EHA-SWG Scientific Meeting.
Venue
The meeting took place at the Holiday Inn Amsterdam
De Boelelaan 2
1083 HJ Amsterdam, The Netherlands
Sponsor acknowledgements
The meeting was supported by:
Conference contributor

Meeting supporter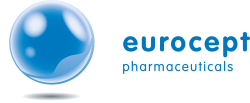 EBAH CME Accreditation

Continuing Medical Education (CME) is widely accepted as a means to encourage individual practitioners to maintain and develop professional knowledge and skills keeping up-to-date with latest developments within the field. The meeting will be accredited by the EBAH system. Participants of this meeting are eligible to receive one Continuing Medical Education (CME) credit point for every hour of accredited activity from the EBAH system.