EHA-AHA Hematology Tutorial on Lymphoid Malignancies

Dates: October 18-20, 2019
Location: Yerevan, Armenia
Chairs: G Gaidano, S Danielyan, Y Hakobyan

2019 marks the 3rd time EHA is organizing a tutorial in collaboration with the Armenian Hematology Association (AHA), this time on "Lymphoid Malignancies". As one of the most successful types of educational events in the field of hematology, this tutorial will cover both biological and clinical aspects of certain diseases.
Registration for this hematology tutorial is now open. Register here
Goal of the meeting
This three-day meeting aims to provide a unique opportunity for participants to test their knowledge in various areas of lymphoid malignancies. The meeting is also an opportunity for participants to update their knowledge on the revised classifications of target diseases, the biology and pathophysiology of selected pathologies, the diagnostic approaches to lymphomas and myelomas, new treatment strategies and guidelines, and to learn about relevant clinical trials.
Target audience
Hematologists, oncologists, lab specialists/technicians, patient advocates.
Registration
The online registration for this hematology tutorial is now open. For more information click here.
Program
The program will cover the following topics:
Integrated molecular approach to classification of lymphoma
Indolent B-cell Non-Hodgkin lymphomas
Aggressive B-cell Non-Hodgkin lymphomas
Treatment options of Hodgkin lymphoma
Updates guidelines of treatment T cell lymphomas
Biology and treatment strategy of Chronic Lymphocytic Leukemia (CLL)
Diagnosis and first line management of Multiple Myeloma (MM)
Second line treatment of Multiple Myeloma (MM)
The full program is available here.
Travel grants
The European Hematology Association will award travel grants to junior doctors and students from the region of Armenia (excluding Armenia), to support them in attending the EHA-AHA Hematology Tutorial on Lymphoid Malignancies.
The deadline for application is September 15, 2019. Winners will be announced on September 23, 2019.
Click here for more information about the travel grants.
Learning objectives
After attending this tutorial, participants will be able to:
have more in-depth knowledge on how to explain the biology of discussed pathologies,
upgrade their skills on identifying symptoms,
make more proper classification,
indicate more appropriate treatment options for each stage and age groups.
Venue
The meeting will be held at the "Elite Plaza" Business Centre:
15 Khorenatsi str.
Yerevan 0010
Armenia
Tel.: +374 10 542300
Fax: +374 10 566988
Sponsorship
This meeting is supported by: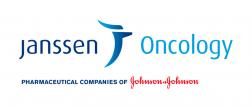 EBAH CME Accreditation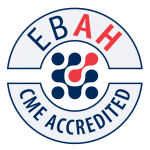 Tutorials are accredited by the European Board for Accreditation in Hematology (EBAH) CME. EBAH CME is the best way for hematologists to master the latest developments within the specialty of hematology. Staying abreast of these scientific developments and keeping in touch with the up-to-date views on clinical policy will enable you to raise your professional level, ultimately resulting in the best treatment for your patients.