EHA-Balkan Hematology Tutorial on Lymphoid Malignancies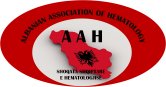 "EHA and the Albanian Association of Hematology have jointly decided to postpone the first EHA-Balkan Hematology Tutorial in response to a request from the Albanian government to limit all international meetings. EHA and AAH will announce the new meeting dates when possible. Please don't hesitate to contact us in case you have any questions or concerns."
The first EHA-Balkan Hematology Tutorial will be held in Tirana, Albania. The meeting is jointly organized with the Albanian Association of Hematology (AAH) and will focus on lymphoid malignancies.
Registration is currently closed.
Goal of the meeting
This three-day meeting aims to provide a unique opportunity for participants to test their knowledge in various areas of lymphoid malignancies. The meeting is also an opportunity for participants to update their knowledge on the revised classifications of target diseases, the biology and pathophysiology of selected pathologies, the diagnostic approaches to lymphomas and myelomas, new treatment strategies and guidelines, and to learn about relevant clinical trials.
Target audience
Hematologists, pediatricians and residents.
Program
The program will cover the following topics:
Indolent non-Hodgkin lymphoma
Aggressive non-Hodgkin lymphoma
Hodgkin lymphoma
T-cell malignancies
Pediatric acute lymphoblastic leukemia (ALL)
Adult acute lymphoblastic leukemia (ALL)
Chronic lymphocytic leukemia (CLL)
Multiple myeloma (MM)
Travel grants
The European Hematology Association will award travel grants to junior doctors and students from the neighboring countries of Albania, to support them in attending the EHA-Balkan Hematology Tutorial on Lymphoid Malignancies.
Travel grant application is currently closed.
Learning objectives
After attending this Tutorial, you will be able to:
better know the origin, mechanism, classification, diagnosis, and prognostic factors of lymphoid malignancies,
know the best treatment for lymphoid malignancies, and
describe, diagnose, classify, and treat patients with this group of neoplasms.
Registration
The online registration for this hematology Tutorial is currently closed.
EBAH CME Accreditation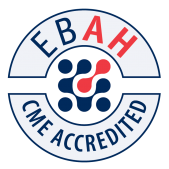 Tutorials are accredited by the European Board for Accreditation in Hematology (EBAH) CME. EBAH CME is the best way for hematologists to master the latest developments within the specialty of hematology. Staying abreast of these scientific developments and keeping in touch with the up-to-date views on clinical policy will enable you to raise your professional level, ultimately resulting in the best treatment for your patients.