EHA-SHRC Hematology Tutorial on Thalassemia
Dates: May 10-11, 2018
Location: Shiraz, Iran
Chairs: M Karimi, MD Cappellini & A Taher
EHA in close collaboration with Shiraz Hematology Research Center and the Shiraz Medical Center, endorsed by the Iranian Pediatric Hematology Oncology Society, organize a two day tutorial on "Thalassemia".
National and international physicians will gather to discuss the last updates on diagnosis and treatment of thalassemia, especially complicated cases. Outstanding speakers from Italy, Iran and Lebanon will present clinical cases in all panels to provide an opportunity for participants to argue on real subjects. As a goal, a self-assessment will be performed at the end of each panel to evaluate the participants for each topic.
Online registration for the EHA-SHRC Hematology Tutorial is open. Register here
Goal of the meeting
This two day meeting aims to increase the knowledge of participants on the various aspects of Thalassemia, create new collaborations, introduce colleagues and encourage further scientific and clinical cooperation. This will be done through lectures, interactive self-assessment cases and real patient case-based presentations. It is also a great opportunity to meet and interact with international experts.
Target audience
Hematologist, oncologists, pediatricians, internists, general physicians, endocrinologists and cardiologists.
Program
The following topics will be covered:
Updated clinical manifestations, diagnosis and blood transfusion in TDT
Iron chelation in TDT
Approach to TDT complications
Indications for transfusion and splenectomy in TDT and NTDT
Updated diagnosis and management in NTDT
NTDT complications
Iron chelation and novel medical treatment in NTDT
HbH disease and sickle thalassemia
For a complete overview of the program, click here.
Learning objectives
After attending this meeting, the participant will be able to:
Diagnose and classify different types of Thalassemia.
Identify the best treatment for each patient.
Monitor the different types of treatment.
Approach iron overload and its management in TDT and NTDT.
Manage difficult cases based on developed complications both in TDT and NTDT.
Registration
Registration for the EHA-SHRC Tutorial on Thalassemia is officially open.
For more information about the registration and to register, please click here.
Sponsor acknowledgement
This meeting is supported by: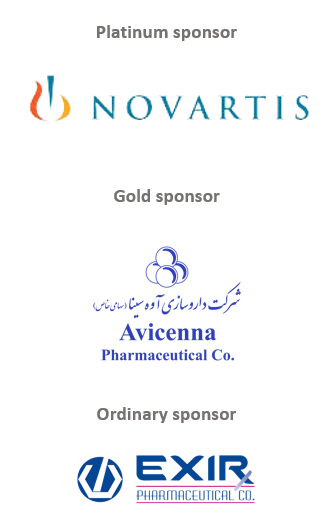 EBAH CME Accreditation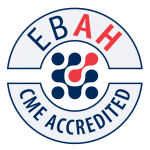 Tutorials are accredited by the European Board for Accreditation in Hematology (EBAH) CME. EBAH CME is the best way for hematologists to master the latest developments within the specialty of hematology. Staying abreast of these scientific developments and keeping in touch with the up-to-date views on clinical policy will enable you to raise your professional level, ultimately resulting in the best treatment for your patients.