In Memoriam Pieter Van Vlierberghe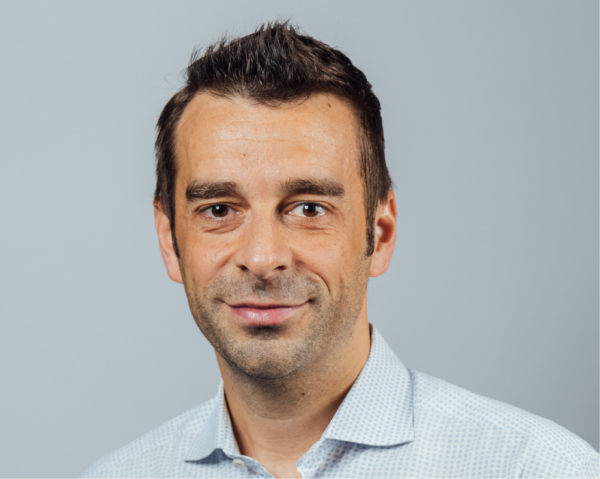 We are deeply saddened to announce that Pieter Van Vlierberghe (42) has passed away.
Pieter was highly active within EHA: as Scientific Program Committee Advisory Board member he provided input for our first Virtual Congress in 2020; he repeatedly reviewed Congress abstracts, co-organized the YoungEHA Research Meeting, participated in the EHA-ASH Translational Research Training in Hematology (TRTH) program, was a committed Fellowships and Grants Committee member and an editorial board member of HemaSphere.
Pieter Van Vlierberghe was trained as a bioscience engineer in Belgium. Interested in cancer genetics, he joined the research group of Jules Meijerink and Rob Pieters in the Erasmus Medical Center, Rotterdam, where he obtained his PhD in 2008, with a study of the genetics of T-cell acute lymphoblastic leukemia (T-ALL). During this period he already discovered the first cases with PHF6 inactivation, a topic that he continued to study during his postdoc with Frank Speleman (Belgium) and Adolfo Ferrando (New York). This work led to the identification of PHF6 as one of the most frequently mutated genes in T-ALL.
In 2015, Pieter started his own research group at the Ghent University (Belgium), funded by an ERC starting grant. He continued basic research on ALL but shifted his focus more to the translational aspects. His work led to the identification of new targets for therapy in ALL and repurposing of existing drugs for the treatment of ALL, with validation in patient-derived xenograft models.

Above all, Pieter was a wonderful and engaged collaborator, enthusiastically involved in so many projects, from basic to clinical leukemia research, with partners all around the world. He was passionate about his own work, but also obtained a lot of energy and joy from contributing to projects of colleagues.
Despite receiving a cancer diagnosis a few years ago, Pieter maintained his positive outlook on life, continued his research and collaborations, and carried on making plans for the future. We will miss his scientific input, his enthusiastic contributions to a diverse set of projects, and most of all his smile and warm friendship.


Share a message
Feel free to share your sympathies, click the button below to share your message.
Add message
Ward Lemaire
I continue to miss you Pieter. You were one of the greats! An inspiration, a warm caring individual, a brilliant scientist, a collaborator,... an awesome friend.

Ward
Maria L Toribio
A great loss for the field. We will miss you.
Hudan Liu
It is a really sad news to know Pieter passing away. Huge loss to me and many collaborators I believe. I first met Pieter in the FASEB meeting "Hematological malignancy" at Vermont US when both of us just moved back to our own country for career development. His collaborative personality impressed me a lot. Continuous conversations inspired us to apply the FWO-NSFC bilateral grants supported by Belgium and China. It turned out to be a joyful unforgettable experience and we ultimately got funded. Whereas a truly pain for us to know his illness, Pieter faced his disease as a true hero and remained enthusiastic and committed to science throughout his life. Pieter is such a great optimistic human being who has been inspiring to those communicating with him. He will be dearly missed and all the memory will be a blessing to us. Deep condolences to his family and Ghent colleagues.
Brian Balgobind
We will miss you Pieter. Shared 3 wonderfull years with you, both as PhD students, at the Pediatric Oncology Lab at Rotterdam. Your inspiration and commitment i will never forget.
Frank Staal
The dreadful message about Peter's untimely passing way deeply moved me. I have met Pieter so many times when we both worked at Erasmus medical Center, Rotterdam; he on T-ALL and my lab on thymic T cell development, topics that shared so many aspects as did Pieter's and my research interests. When he moved to Ghent and I moved to Leiden the contacts were less frequent but we always saw each other at meetings, making for lively, passionate discussions about science and other topics such as sports. Pieter will be greatly missed as scientist but mostly as a warm colleague. My condolences to his Belgium colleagues, friends and family. Rest in peace!
Giovanni Roti
I met Pieter during my post-doctoral fellowship because we shared a mutual interest in T-ALL. I always looked at him as an outstanding scientific model. With time I had the privilege to work with him more closely. His kindness and commitment were contagious, and he was always willing to help. We will miss him, and our thoughts are with him and his family at this sad moment.
Cristina Mecucci
I started my collaboration with Pieter at the beginning of his brillant career in the Centre in Gent. I will deeply miss him as Scientist and as a man with an extraordinary disposition, always honest and fair. We shared ideas and projects like friends do. I have often mentioned him to young people as an example of passion and competence. The scientific community will never forget Pieter Van Vlierberghe and his scientific contributions. I will keep love and admiration for him.
Marc Mansour
What a sad loss for Pieter's family, friends, the T-ALL community and science. I have known Pieter for over 10 years now, first as a colleague then very quickly as a good friend. He made many major discoveries in the field of T-ALL that have moved the field and will live long as a legacy. His collaborative nature brought people together in a way very few others are able. We had many laughs and it has been an honour to have been your friend. Our hearts go out to his family.
Tryggvi Helgason
I had the pleasure of getting to know Pieter in Erasmus MC in 2005, working with him for a few months. He leaves a warmth in my heart as his presence was always a good one. Smiling and radiating positive energy. That is how I remember him all these years ago.
My deepest condolences to those he loved, those who loved him and to his current collaborators. A great mind that leaves behind a good sphere and a great deal of knowledge for future generations.
Rest in peace my friend.
Matthew Todd
I never had the privilege of meeting Pieter or his colleagues, but his academic contributions on PHF6 and T-ALL were highly valued in the field and I have always had the greatest respect for his work. For his family, friends, and those that knew him, I feel so sad for your loss and I'd like to extend my heartfelt sympathies to you during this deeply difficult time.