Scientific networks
Specialized Working Groups (SWGs)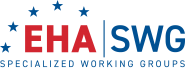 In order to cover the full hematology field, EHA Specialized Working Groups (SWGs) are divided in two groups: disease-oriented and overarching SWGs. This model is based on the nine sections of the EHA Roadmap for European Hematology Research.
The EHA-SWGs are supported by EHA through allocation of session slots in its Annual Congress program, the organization of dedicated scientific meetings and facilitation of guidelines production, amongst other activities. Moreover, new activities are being explored in response to innovation and to anticipate future developments and needs in hematology research.
If you want to know more about EHA-SWGs, click here
European networks and projects
The European Hematology Association is involved, at different levels, with a number of European networks and projects. EHA's support ranges from networking, communication and dissemination to expert advice and advocacy.
CarrerasLeaders

CarrerasLeaders is a postdoc fellowship and training program aiming to enable the next generation of researchers to maximally advance on the cure of blood cancers'. Coordinated by the Josep Carreras Leukaemia Research Institute, CarrerasLeaders builds up an international network of research institutions and companies collaborating in 16 research projects selected through competitive calls.
If you want to know more about CarrerasLeaders, click here
ERN-EuroBloodNet
The European Reference Networks (ERNs) were created under the EU directive on Cross-border Healthcare to improve the quality, safety and accessibility of treatments for complex or rare diseases by pooling knowledge and resources. Launched in early 2017, EuroBloodNet (European Reference Network for rare hematological diseases) was born from the joint efforts of EHA and the European Network for Rare Congenital Anemias (ENERCA).
The network brings together over 100 highly specialized hospital centers with expertise on malignant and non-malignant rare hematological diseases. Patient involvement and support for patient organizations is a key feature of EuroBloodNet.
If you want to know more about ERN-EuroBloodNet, click here
EuNet-INNOCHRON

The European Cooperation in Science and Technology (COST) is an EU-funded, intergovernmental framework that aims to create pan-European research networks in all science fields and promote excellence, foster interdisciplinary research and empower young researchers and innovators.
The "European Network for Innovative Diagnosis and treatment of Chronic Neutropenias" (EuNet-INNOCHRON) is a new COST Action (CA18233), whose aim is to promote research in the field of Chronic Neutropenias (CNPs) through a wide network of researchers with special interest in CNPs.
EuNet-INNOCHRON will facilitate interactions and collaborations among top-level European experts and young investigators from different scientific areas, e.g. Clinical and Laboratory Hematology, Immunology, Genetics, Molecular Biology and Regenerative Medicine. The aim is better characterization, diagnosis and treatment of the underlying diseases.
If you want to know more about EuNet-INNOCHRON, click here
EUnetHTA and EUnetHTA 21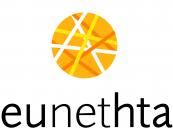 EHA has supported the work of the EUnetHTA consortium, which has piloted collaboration between EU Member States on Health Technology Assessment (HTA), by identifying and facilitating the involvement of leading experts in hematology in joint clinical assessments. The collaboration with EUnetHTA is an example of how EHA, as part of its European Affairs portfolio, works to ensure that the expert views of hematologists are taken into account in all relevant EU decision-making and regulatory processes, such as the evaluation of existing legislation (European Commission) and the authorization of new drugs for the EU market (European Medicines Agency).
EHA is actively encouraging the emergence of an EU framework for joint horizon scanning, scientific consultations and clinical assessments under the HTA Regulation (adopted December 2021) as part of its broader engagement with EU authorities and stakeholders aimed at improving access to innovative treatments. To this end, EHA provides input into the work of the EUnetHTA 21 consortium which has been commissioned to develop methodologies, guidance and a stakeholder framework for the implementation of the HTA Regulation (from early 2025).
If you want to know more about EUnetHTA, click here
GAPP Joint Action

The GAPP Joint Action ran from 2018 to 2021 with the aim of facilitating the development of a common and optimal approach to assess and authorize preparation processes in blood and tissues establishments, adapting requirements as prescribed by Article 29 of Directive 2002/98/EC and Article 28 of Directive 2004/23/EC .
GAPP main objectives were increasing consistency and efficacy of competent authority regulatory activities through harmonization of EU-level tools for authorization procedures for preparation processes at blood and tissues establishments; developing a concept model for a European knowledge-sharing platform that can support competent authorities in the assessment and evaluation of novel preparation processes of products; and developing an international network of experts, trained by the Joint Action, that can support competent authorities in these tasks.
If you want to know more about GAPP Joint Action, click here
HARMONY and HARMONY PLUS

EHA is one of the 53 partners of HARMONY (Healthcare Alliance for Resourceful Medicines Offensive against Neoplasms in Hematology), a multidisciplinary public-private partnership that aims at unlocking and spreading valuable knowledge on hematologic cancers among a large number of stakeholders, with the goal to harness and mine Big Data to speed up the development of improved treatments for patients and more effective treatment strategies.
HARMONY, funded through the Innovative Medicines Initiative (IMI), captures, integrates, analyzes and seeks to harmonize Big Data on various hematologic cancers. Integrating disease information in a single big data platform will improve understanding of blood cancers and the quality of patient care.
HARMONY PLUS, launched in October 2020, builds up on the success of HARMONY, expanding the focus to additional hematologic cancers that were not initially covered in HARMONY. In addition, HARMONY PLUS Integrated Services will boost the power of Big Data by collaborating with other international big data initiatives and expanding access.
If you want to know more about HARMONY, click here
INTERCEPT-MDS

EHA is a proud associated partner of the INTERCEPT-MDS MSCA Doctoral Network. The network aims to characterize changes in cellular heterogeneity in myeloid diseases, understand epigenetic regulators in cell-to-cell heterogeneity, and improve tools for research in myelodysplastic syndromes. EHA supports MSCA networks offering visibility and networking opportunities at EHA events and through the large EHA community.
If you want to know more about INTERCEPT-MDS, click here
PROFILE and TOLERATE
EHA was a partner in the PROFILE project, which ran from 2016 to 2021. PROFILE was an EU (Horizon 2020) funded 'Innovative Training Network' geared towards the stratification of patients with the rare autoimmune disorder Thrombotic Thrombocytopenic Purpura (TTP).
The joint doctoral training (European Industrial Doctorate) provided by the academic and corporate partners in PROFILE allows PhD students to develop skills inside and outside academia that respond to public and private sector needs.
TOLERATE is an interdisciplinary and intersectoral training network focused on the development of innovative antigen-specific immune therapies for autoimmune diseases. It builds on the experiences of the PROFILE Innovative Training Network (ITN).
EHA is supporting TOLERATE as associate partner, facilitating patient participation into the organization of trainings, supporting networking and disseminating information on TOLERATE's activities.
SUPPLY
Strengthening voluntary non-remunerated plasma collection capacity in Europe (SUPPLY) is an EU4Health funded project which started on 1 September 2022 and will end in February 2023. The project aims to increase and strengthen the resilience of plasma collection in the EU to enable a stable, and adequate supply of medicines in Europe.
SUPPLY will evaluate current legal frameworks and policies on plasma collection in Europe as well as the strategies used to recruit and retain voluntary non-remunerated plasma donors. Finally, the project will deliver a set of recommendations on the appropriate use of Plasma Derived Medical Products (PDMPs) at baseline and its prioritization during crisis, under the leadership of EHA.
These outputs should help to drive an increase in public sector plasma collection in the EU, and improve the availability of plasma medicines for patients. This project will therefore contribute to the EU becoming more strategically independent in its need for plasma medicines.