Archive: 2 14 2019
Investing your free time in the interest of the hematology community and for patients can be a rewarding experience. Get to know some of the people that have actively contributed to EHA in the past few years and discover the impact of their contributions.
Meet Stefan Fröhling, our November volunteer of the month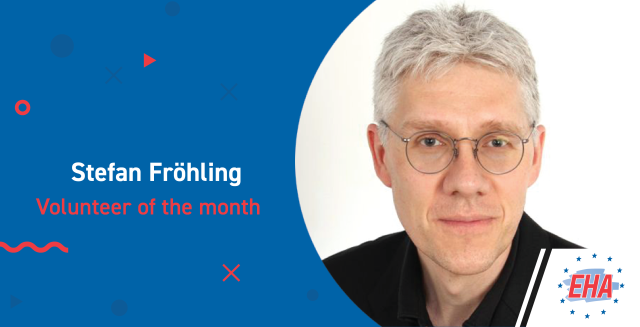 Professor Stefan Fröhling was first introduced to EHA in 2002 when he attended the 7th EHA Congress in Florence. He has served in a number of committees and has been an EHA Board Member (2013-2017). Currently, Professor Fröhling is a member of the EHA Scientific Working Group Unit and an Associate Editor of HemaSphere, the official journal of EHA.
Meet Stefan Fröhling and learn about what he does and why he has been volunteering for EHA for all these years.
Read more