EU funding approved for TOLERATE
EU funding approved for TOLERATE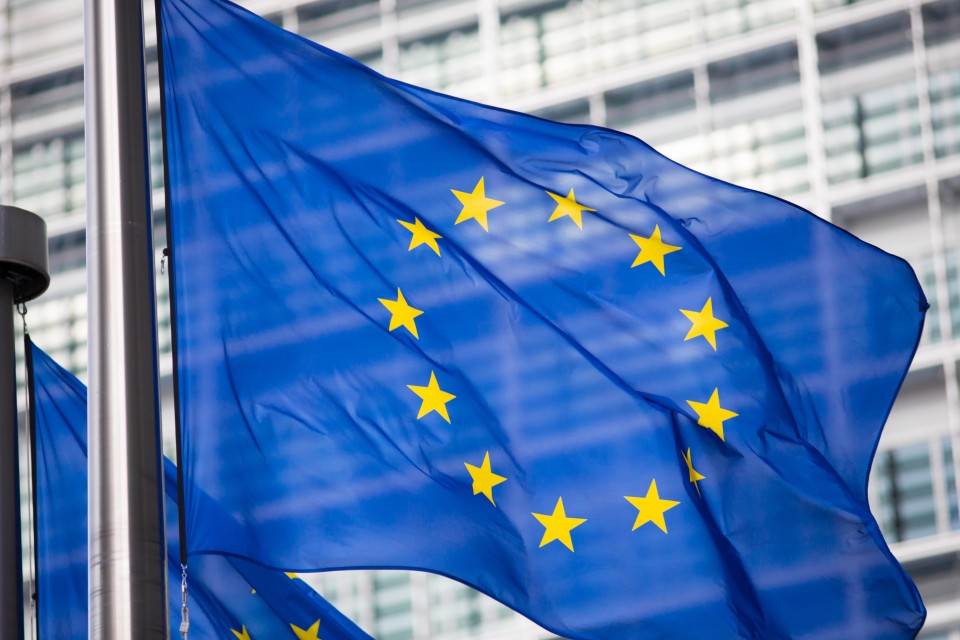 On April 1, the European Commission approved funding for the TOLERATE training network, proposed by a KU Leuven-led consortium including EHA. TOLERATE builds on the experiences from the PROFILE project, completed in 2021, under the same leadership and with an expanded interdisciplinary consortium.
The proposal titled 'An integrated approach to restore tolerance in autoimmune disease' received the maximum score for excellence, and a near-maximum score for impact. The funding comes from the EU's Marie Skłodowska-Curie program, part of the Horizon Europe multiannual framework program for research and innovation.
An interdisciplinary, intersectoral network
The TOLERATE training network will allow doctoral candidates (DCs) to acquire the skills needed to develop different innovative strategies for treating autoimmune diseases, to identify the most promising strategies or combination of strategies, to set up clinical trials and to develop a roadmap to bring a novel therapeutic agent to the market. This all will be done in a highly interdisciplinary and intersectoral environment. Interdisciplinarity allows the introduction of innovative antigen-specific immune therapies originally developed for cancer, such as CAR-T cell therapies, into the world of autoimmune disease and to apply nanotechnology and protein-engineered tolerogenic vaccines to re-establish immune tolerance in autoimmune disease.
The presence of both academia and industry provides a platform for in-depth preclinical studies and a realistic possibility for future commercialization of the novel therapies. Clinicians in the consortium with expertise in designing and running clinical trials for novel drugs can help assure that novel therapies developed in TOLERATE will find their way to the clinic in the future. Developing novel therapies for autoimmune diseases goes hand in hand with a thorough knowledge on the long-term consequences of living with an autoimmune disease. Since many autoimmune diseases are rare, the creation of international uniform databases and biobanks is crucial to understand the long-term pathophysiology of the disease and to guarantee optimal use of (novel) therapies. The presence of a renowned disease reference center is essential in addressing the unmet need at the center of the project: fighting the autoimmune disease immune-mediated thrombotic thrombocytopenic purpura (iTTP). TOLERATE brings together the world's leading academic and clinical experts on this disease.
Role EHA
EHA will help raise awareness of the consortium's work through its educational activities, training programs and conferences. Importantly, it will help establish the link between the consortium and EHA's patient advocacy community, whose involvement is essential for increasing awareness of TTP among professional and lay audiences and for bringing patient preferences and perspectives into the project, in particular with regard to the impact of therapies and patients' needs and quality of life.
Another important complementary contribution to our training programme will be provided by the EHA Patient Advocacy group(s)and TTP Community, which will participate as associated partner the former and as contributing association the latter, to emphasize dissemination to professional and lay audience, and to bring in a patient perspective on the importance of TTP awareness and scientific developments in the field of iTTP. The participation of these organization will help to create awareness among the DCs about the autoimmune disease and its impact on the quality of life.
TOLERATE is a highly interdisciplinary and intersectoral training network focused on the development of innovative antigen-specific immune therapies for autoimmune diseases. TOLERATE aims at providing eight Doctoral Candidates the skills to:
develop

innovative CAR-T cell and TCR engineered Treg therapies

for autoimmune diseases,

develop

(nanomedicine based) tolerogenic vaccines

for autoimmune diseases,

develop most promising

strategies or a combination of strategies

to treat autoimmune diseases,

manage

long-term follow-up of patients

and improve treatment timing,

setup

clinical trials

and to develop a roadmap to bring a novel therapeutic agent to the

market,

and

manage

ethical, regulatory and legal aspects

together with innovation management of therapeutics and diagnostics for autoimmune diseases so to prepare the DCs for the

European job market.
EHA contact: Francesco Cerisoli, Head of Research and Mentoring f.cerisoli [at] ehaweb.org
Last Updated on Wednesday 06 April 2022.