1st European CAR T Cell Meeting
Dates: February 14-16, 2019
Location: Paris, France
Chairs: H Einsele, C Chabannon
Co-chair: M Hudecek
With keynote lectures: Carl June, Michel Sadelain and Stanley Riddell
Registration for the live streaming of the 1st European CAR T Cell Meeting is closed.

It is no longer possible to attend the meeting in person or register for the live streaming.
This meeting, first of its kind in Europe, is jointly organized by the European Hematology Association (EHA) and the European Society for Blood and Marrow Transplantation (EBMT).
The recent approval of the first CAR T cell treatments in Europe presents a great opportunity to fight hematological malignancies but also poses serious challenges given the peculiar nature of the treatment. Patients, physicians, nurses, hospitals and whole health systems need to learn how to select the right treatments, handle specific toxicities, organize treatment units and cope with the increasing costs connected with CAR T therapy.
This meeting provides the ideal context to meet these learning objectives, with speakers that will share first-hand experience, including presenters from the US that pioneered the field. The program will include a comprehensive outlook on the current research efforts to increase CAR T cell therapies efficacy and targets, with input from basic researchers as well as representatives from the industry.
Below you can find key information and links to important details regarding registration and accommodation. There is also a wide array of sponsorship opportunities available for pharmaceutical companies.
EHA Topics-in-Focus Immunotherapy

This meeting is part of the Topics-in-Focus program on Immunotherapy, launched by the EHA Board at EHA23. This program is aimed at raising awareness, providing education, furthering research, and building a network of experts with the ultimate goal to improve patient care.
Target audience
The target audience is hematologists, oncologists, physicians, nurses, data managers, supply chain managers, and patient organization representatives.
Program
Chairs: H Einsele, C Chabannon
Co-chair: M Hudecek
With keynote lectures: Carl June, Michel Sadelain and Stanley Riddell
This meeting will cover the following topics:
Pre-clinical pipeline: novel CAR technologies and targets,
CAR T therapies currently tested and used in the clinics,
Safety/clinical management of CAR T patients,
Optimal patient selection for treatment with CAR T,
Industry perspective and hospital perspective in manufacturing and administering CAR T,
Practical solutions in the handling of apheresis and clinical application of CAR T cells,
Nurses training,
Regulatory aspects, health economics, and reimbursement for CAR T, and
Centre Qualification, documentation and implementation of a quality management system.
For the complete program, please click here or visit the EBMT website.
Learning objectives
After attending this meeting, you should be able to:
select patients for currently approved CAR T therapies,
recognize and manage toxicities related to CAR T therapies,
review therapeutic areas where new CAR T therapies are being tested,
describe the requirements for manufacturing and administering CAR T cells, and
highlight novel targets and technologies for the next generation of CAR T.
Abstract submission
Abstract submission is closed. Submitting authors will receive the results before January 17

Participants can submit abstracts for inclusion in the program, which will be presented in the form of an oral and/or poster presentations in various time slots.
Would you like to know more about abstract submission, click here
Venue
The meeting will be held at the Novotel Eiffel Tower:
61 Quai de Grenelle
75015 Paris, France
Key dates
Registration
Due to the large number of registrations it is no longer possible to attend the meeting in person.
Registration for access to the live streaming service of the meeting is now open.
Visit this page for more information.
Sponsors
We thank the following sponsors for supporting the 1st European CAR T Cell Meeting:
Premium Partner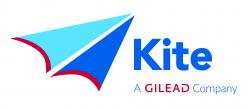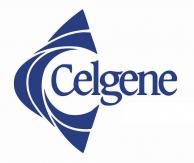 Major Partner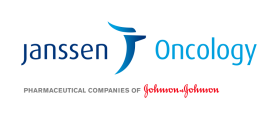 Meeting Partner

Meeting Contributor


Meeting Supporter

EBAH CME accreditation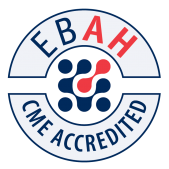 Continuing Medical Education (CME) is widely accepted as a means to encourage individual practitioners to maintain and develop professional knowledge and skills keeping up-to-date with latest developments within the field. The meeting will be accredited by the EBAH system. Participants of this meeting are eligible to receive one Continuing Medical Education (CME) credit point for every hour of accredited activity from the EBAH system.